Texas firefighter arrested after new wife discovers he's already married to multiple women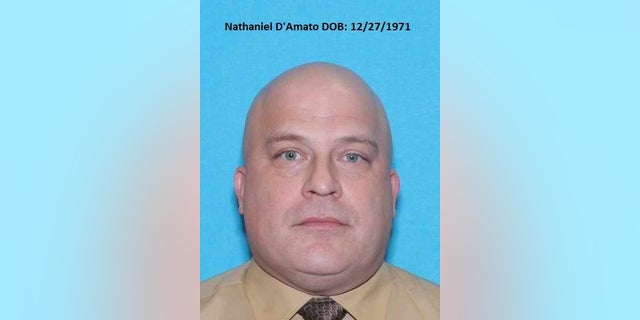 NEWYou can now listen to Fox News articles!
A Texas firefighter was arrested Monday after his current wife found out he may still be married to multiple other women, police said.
Nathaniel Joseph D'Amoto, 46, a Houston-area firefighter, faces charges of bigamy and second-degree felony. He was placed in Harris County Jail and his bond was set at $10,000, the Houston Chronicle reported.
D'Amoto's current wife, who was not named, discovered he was married to a few other women following their April wedding. The woman contacted authorities after women reached out to her via email and claimed they were married to D'Amoto. She reportedly kicked out her husband following the allegations.
FISHERMEN CATCH 12-FOOT HAMMERHEAD OFF COAST OF TEXAS
Officials said D'Amoto was married to a woman in Michigan since 1998. He allegedly has a few ex-girlfriends with whom "may have had common-law relationships," ABC 13 reported.
"During the course of this investigation, a couple of other ladies' names came up, and we are in the process of communicating with them and just making sure that there aren't any other violations of state law in regards to bigamy," Constable Mark Herman of the Harris County Precinct 4 Constable's Office said.
SEVERAL PEOPLE SHOT, INCLUDING PREGNANT WOMAN, AT TEXAS FOOTBALL GAME, POLICE SAY
D'Amoto was arrested at the Magnolia Fire Department where he served as a volunteer firefighter.
Herman believed the volunteer firefighter was on the run when he went to the firehouse. He could face up to 99 years in prison if convicted.