Texas deputy's killer committed suicide the next day, police reveal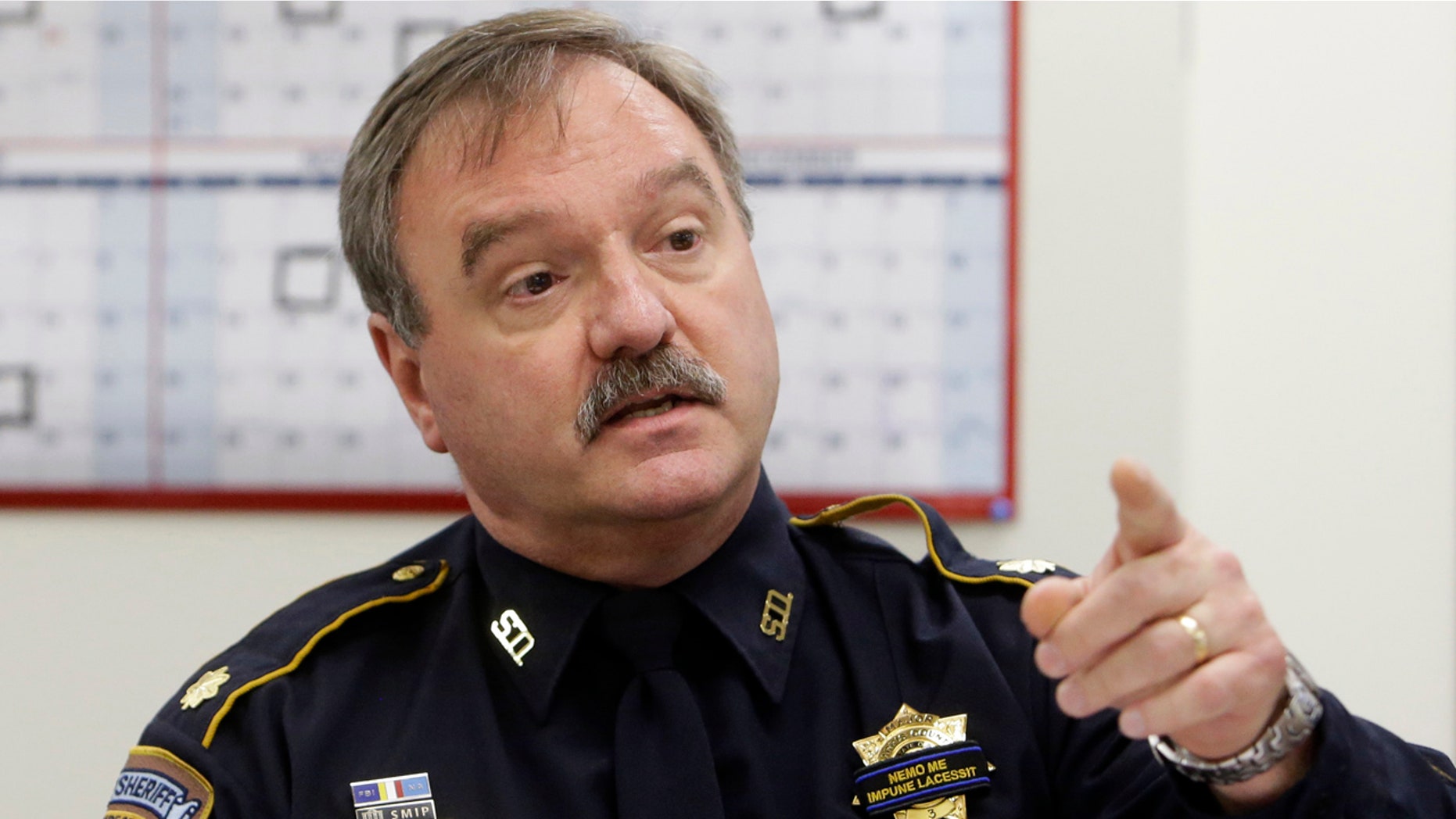 The man who shot and killed a deputy constable outside Houston one week ago, sparking a manhunt, actually killed himself the next day with the same weapon, police revealed Monday.
CHICAGO JUDGE SHOT, KILLED OUTSIDE HIS HOME
The deputy, 57-year-old Clint Greenwood, was killed on April 3 as he arrived to work in Baytown, after the gunman stepped out from behind a trash bin and opened fire, police said. Greenwood had worked in Harris County for 30 years, Fox 26 reported.
Officers on Monday identified the shooter as 64-year-old William Kenny of Houston. Police would not talk about a possible motive, but sources told the Houston Chronicle he complained to the sheriff's department and may have harbored a grudge about how the department handled it.
WISCONSIN POLICE OFFICER TO ADOPT DOG FOUND TIED TO A TREE
Investigators identified Kenny late Sunday as the gunman and found his body early Monday at a residence in downtown Houston, Baytown police Lt. Steve Dorris said at a news conference.
Montgomery County sheriff's Lt. Tim Cannon said Thursday during a funeral service in Houston that Clint Greenwood was a consummate professional, meticulous with details and the first to lend colleagues a hand.
Late last week, police released a surveillance video showing a possible suspect near the scene and the man's car -- a black 2013-2017 Nissan Versa Note.
The video showed the otherwise empty sub-courthouse parking lot Sunday afternoon, the day before Greenwood was shot dead, said Lt. Steve Dorris, the Baytown police spokesman. The car passed in front of the surveillance camera and parked, before a man steps out and walks out of view. Moments later, the man returned to the car and drove away.
"The natural thought is that he was doing some pre-operational planning," Dorris said.
The Associated Press contributed to this report.