Texas day care owner concealed criminal history, witness says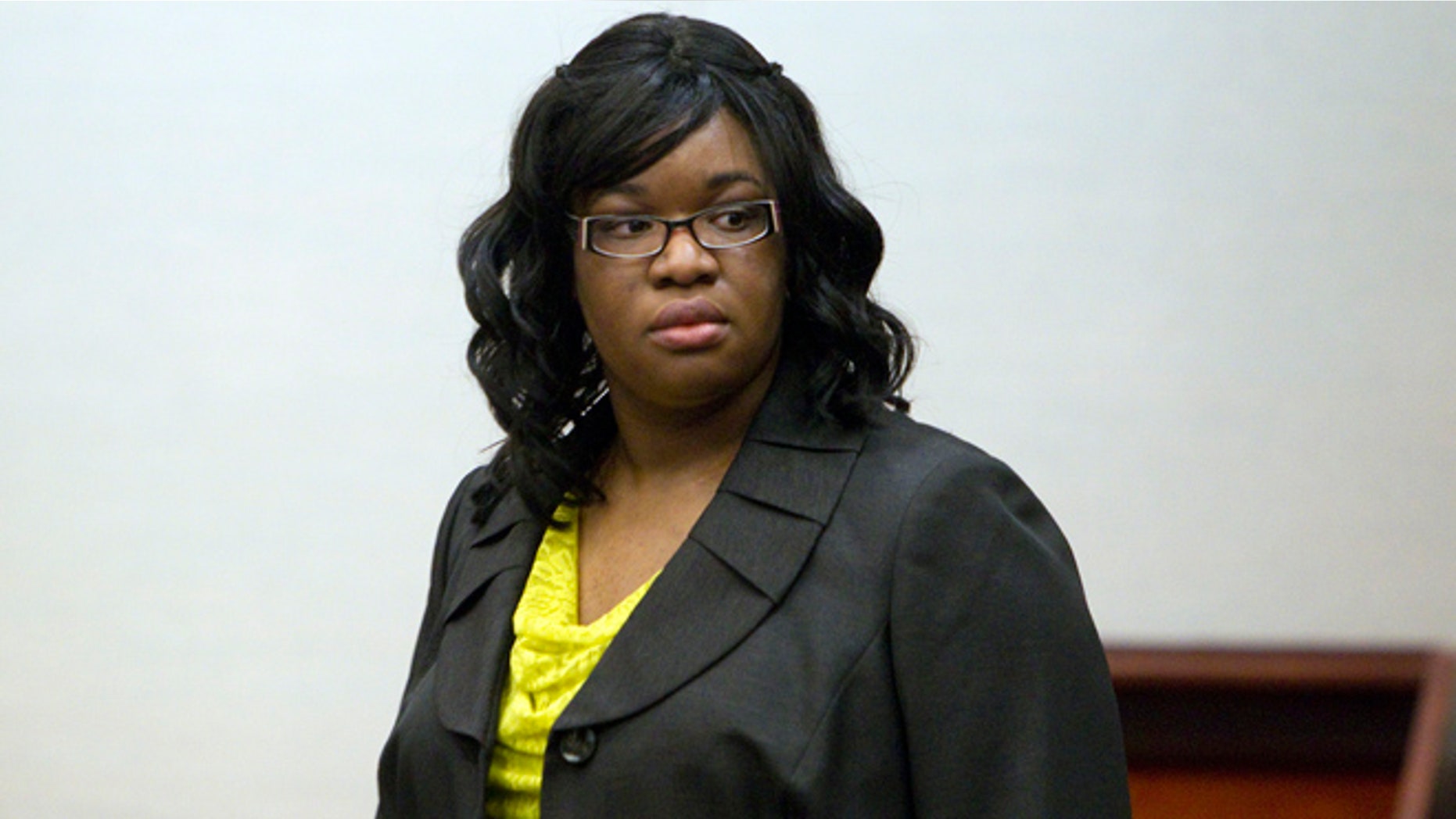 HOUSTON – A Texas woman convicted of murder after a fire at her home day care killed four children lied in her application to run the facility about having a juvenile conviction, something that would have prevented her from getting a child care license, a former state official testified Wednesday.
Testimony continued in the punishment phase of Jessica Tata's trial. On Tuesday, a jury found the 24-year-old Tata guilty of one count of felony murder in the death of 16-month-old Elias Castillo. She faces up to life in prison.
Prosecutors said the February 2011 fire started after Tata left a pan of oil on a stove while she went shopping at a nearby Target store, leaving the children unsupervised. Along with the four killed, three others were seriously injured.
Tata's attorneys argued she never intended to hurt the children, who ranged in age from 16 months to 3 years, and that she tried to save them.
Susan Lahmeyer, a former district director of licensing with the Texas Department of Family and Protective Services, which oversees day care facilities, told jurors that when Tata submitted an application to run her home day care, she did not indicate she had been convicted as a juvenile of at least one arson count because of her involvement in two fires in bathrooms at her suburban Houston high school on the same day.
"If we had had that information ... that would have prevented the agency from issuing a license," Lahmeyer said. "A history like that elevates the concern about taking care of children."
Lahmeyer said her agency does a background check on all applicants but such a check did not turn up Tata's criminal history. She said she didn't know why Tata's criminal past did not come up.
Tata's attorney, Mike DeGeurin, while questioning Lahmeyer, suggested that Tata had been under the impression her juvenile criminal history was confidential and she might have misunderstood the question on the application about whether she had pleaded guilty to a crime.
Under the juvenile system, a defendant does not enter a guilty plea but enters a plea of true to a charge. Tata entered a plea of true to delinquent conduct of arson and received probation.
Other testimony Wednesday focused on claims by prosecution witnesses that Tata intimidated students and school administrators when she was in high school.
Sandra Wilson, an assistant principal at the high school where Tata enrolled after her arson case, testified she had to discipline the ex-day care owner several times, including once for forging grades.
"She had a presence about her that was very intimidating to other people," she said.
Wilson told jurors that after she disciplined Tata for the forged grades, Tata tried to follow her home one night from school.
"I didn't want her to know where I live ... I was shook up" by the incident, said Wilson, who added that Tata eventually stopped following her.
During a break in testimony, Elias' grandmother, Rossi Castillo, said she hopes Tata gets the maximum punishment.
"She deserves life in prison so she doesn't do any more harm," she said.
Tata still faces three more counts of felony murder in relation to the other children who died and three counts of abandoning a child and two counts of reckless injury to a child in relation to the three who were injured.