Texas county morgue could soon run out of room after Harvey
NEWYou can now listen to Fox News articles!
In the aftermath of Harvey, the Harris County Institute of Forensic Sciences is about to run out of room for the dead — the morgue has a capacity of 200 bodies and now has about 175 bodies total.
Although most of the dead are not related to the storm, Tricia Bentley, a spokeswoman for the facility, said Thursday that funeral homes have been unable to retrieve the bodies and it has asked for a large refrigerated 18-wheeler to store more of them.
The agency has requested approval from the state for the tractor-trailer and expects to receive it Friday.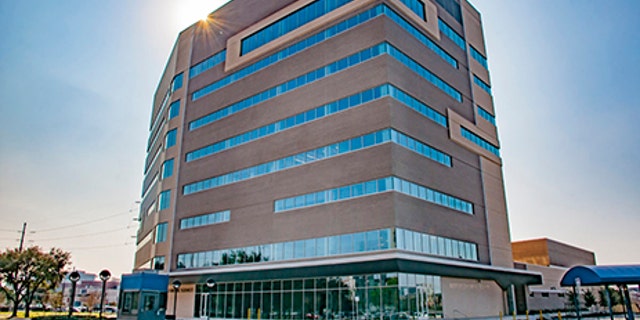 The county, which has had the most deaths from Harvey and is home to the fifth-most populated metropolitan area in the United States, has confirmed 18 storm-related deaths and is investigating 10 more as potentially Harvey-related.
The confirmed death toll from Harvey stood at 31 Thursday afternoon, though it is expected to rise.
Harvey initially slammed Texas as a Category 4 hurricane on Friday, then went back out to sea and lingered off the coast as a tropical storm for days, inundating flood-prone Houston, Harris County's seat.
The Associated Press contributed to this report.