Texas cop, ex-Kansas State football star, tackles thief first day on the job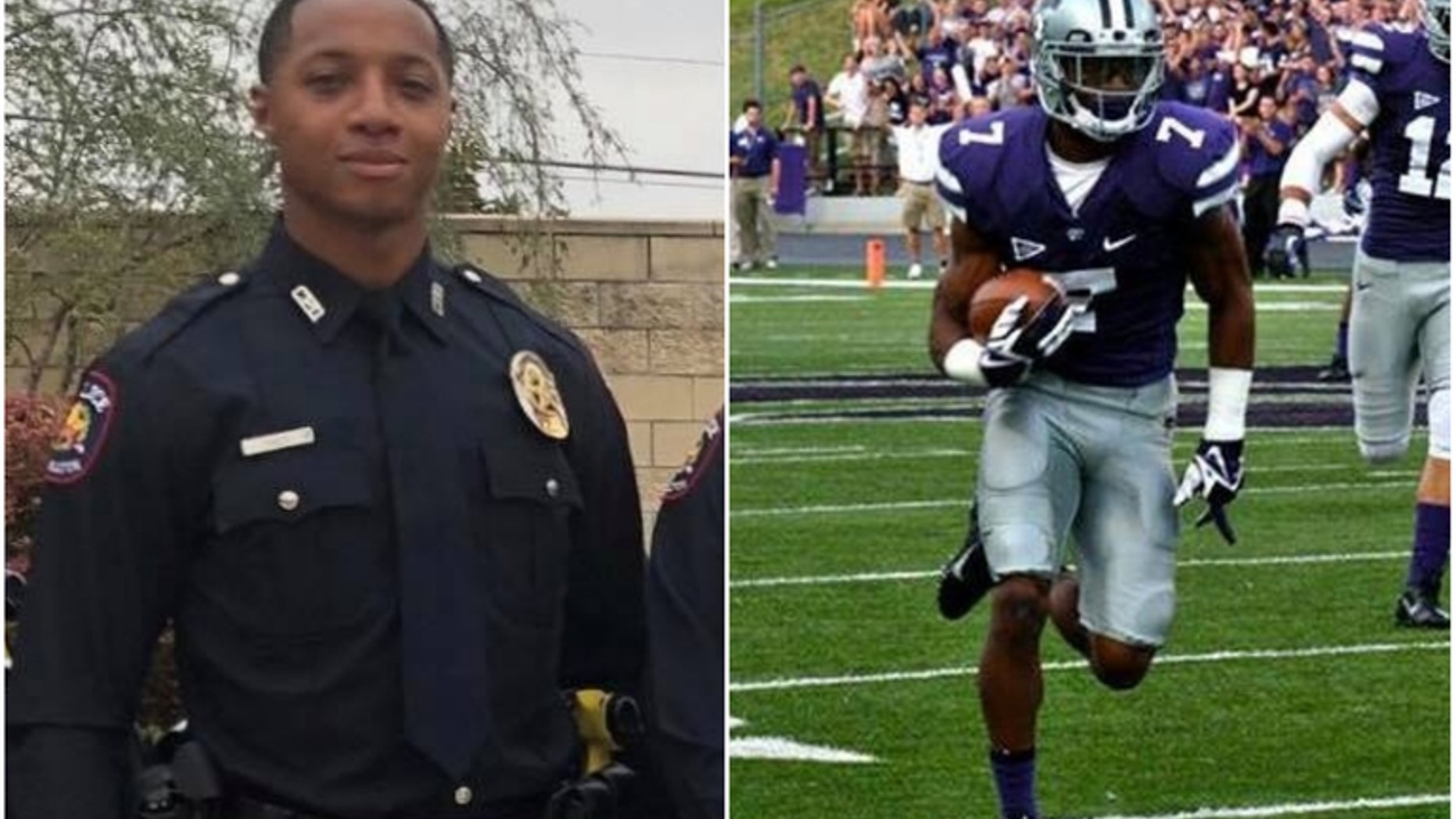 A purse snatcher in Texas didn't have much luck outrunning a former Kansas State University football player-turned police officer earlier this week.
Kip Daily, a rookie police officer with the Carrollton Police Department, ran down a suspected purse nabber, who surprised Heather Carlton while she was in a local grocery store parking lot with her two young daughters on Wednesday.
The man allegedly pulled up next to Carlton and claimed he had a gun, though he never pointed a weapon at her, Jolene DeVito, public information officer with the Carrollton Police Department, told Fox News on Friday.
"I won't point this at you because I see you have kids. But I'm gonna need your purse," Carlton recalled the suspect warning.
Carlton quickly threw her purse inside the man's car before he drove away. Shortly after, she went inside the store to call authorities, her husband, Sean, wrote on Facebook.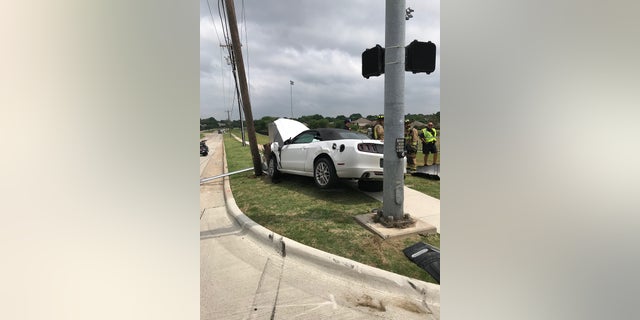 Thanks to Carlton's "great vehicle description," said DeVito, police were about to track down the suspected robber, later identified as 35-year-old Dwight Homer, within minutes.
A vehicle pursuit lasted a few minutes until the suspect lost control and slammed his white Ford Mustang into a utility pole. That's when Daily's training officer told him to "go for it," DeVito said.
Daily quickly exited the patrol car and ran after Homer, chasing him for roughly 100 yards before he was caught and arrested.
Homer has since been charged with robbery and evading arrest. He's being held at the Dallas County Jail on a $50,000 bond, according to police records reviewed by Fox News.
"We adore this guy. He has great character and work ethic."
"Heather did everything perfectly. She gave up the purse without a struggle, took care of the kids, got a description to the authorities, and did so without freaking out the kids. She acted incredibly bravely. She was definitely more angry than scared, and cried a lot less than I did afterwards!" Carlton's husband added.
DeVito said Daily's quick action "doesn't surprise us," despite the fact Wednesday was the officer's first day on the job.
"We adore this guy," she said. "He has great character and work ethic."
Daily served as a detention officer at a local jail but always dreamed of working for the Carrollton Police Department, DeVito said, adding that he recently graduated from a local police academy and is now in training.
The 27-year-old is a 2013 graduate of Kansas State University, where he played for the school's football team as a defensive back.
"Former athletes make great police officers. And not just for their physical abilities, but also for their drive and commitment," said DeVito.
Daily, who has declined to speak with reporters, is "grateful" for the attention he's received but "just wants to focus on his training" moving forward, DeVito said.