Texas cop accused of trying to fake his own death arrested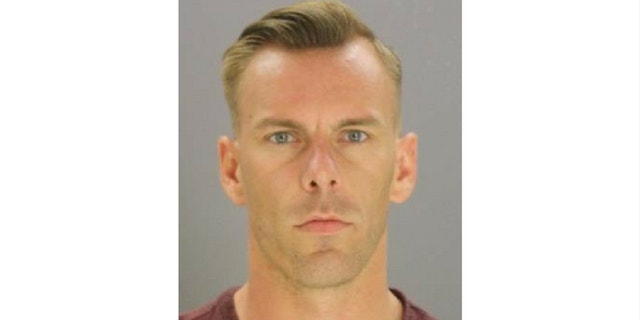 A Texas police officer accused of trying to fake his own death and escaping to Mexico was arrested Wednesday, police said.
Austin officer Coleman Martin, 29, was arrested at Dallas-Fort Worth International Airport after he got off a flight from Colombia, Austin Police Chief Brian Manley said. It's unclear why he returned to Texas or traveled to Colombia.
MAN CONVICTED IN PLOTTING 1985 MURDER OF LAPD DETECTIVE IS SET FOR RELEASE
Martin was charged with misdemeanor false alarm or report and is on restricted duty pending an investigation.
Martin's wife reported her husband missing on April 25 after she received a text message in which Martin said he was going to drown himself in a lake near the Mexico border, FOX 7 Austin reported.
SAN FRANCISCO POLICE FATALLY SHOOT STABBING SUSPECT ON MARKET STREET
Martin's vehicle turned up Wednesday near the Amistad Reservoir on the Rio Grande. A suicide note was left on the seat. They then found an inflatable raft near the shore that had his name, date of birth, date of death and initials of his wife printed on it.
As the investigation unfolded, Austin police believed Martin had faked his own death and was still alive. Martin's email account was accessed about five hours after his wife received his suicide message, Fox 7 Austin reported. The IP address was traced to Mexico.
Another evidence -- a HP tablet with WiFi capability that Martin purchased -- pointed investigators to think that the cop was still alive.
On Thursday, an unidentified woman told investigators she got an email from Martin bragging about pulling off the suicide ruse, according to the station. Investigators said Martin had a "close relationship" with the woman.
Martin also allegedly told the woman that he hailed a taxi to take him across the Mexico border and then took a bus to travel deeper into the country.