Texas Common Core critic dispels claims of lobbying by state board member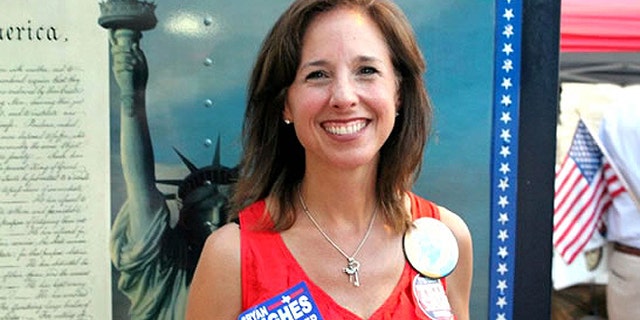 A Texas Tea Party activist who has been a vocal critic of the state's efforts to standardize K-12 curriculum is accusing an education official of using a legal trick to silence her.
Alice Linahan has spoken out against CSCOPE, which has been likened to the Lone Star State's own version of the controversial national Common Core Standards Initiative. Like the national program, which is not in effect in Texas, CSCOP attempts to make certain academic standards uniform for all students. Like the national program, it has drawn criticism from parents and activists
"We've been organizing across the state against CSCOPE and after meeting with the Lt. Governor, a state audit of the program was started," Linahan said. "That may have irritated him [state education board member Robert Ratliff] a little."
Ratliff decided Linahan was acting more like a paid lobbyist than a concerned activist, and he filed a complaint with the state Ethics Commission earlier this month. In it, he alleged that Linahan is being compensated by outside interests, and therefore is required to register as a lobbyist.
Linahan said that if someone is paying her for her efforts, it's news to her. The group she founded, Voices Empower, speaks out against CSCOPE simply because Linahan and other members believe it keeps parents in the dark about their children's lesson plans.
In his filing to the Texas Ethics Commission, Ratliff, who is also a lobbyist for Microsoft, alleged that Linahan violated a chapter of the government code alleging that her engagement had crossed over into "professional paid advocacy."
"I have a very specific approach,"Ratliff said to FoxNews.com. "I try not to bring these issues out to the public or in the media."
The motion however, was rejected by the commission for lack of evidence to support his claims. And Ratliff even admits in his original filing to not have concrete proof.
"I have not been able to determine who her client is, or if her compensation exceeds the statutory threshold for lobbying or preparing to lobby since she has not publicly disclosed her client or compensation related to this issue.," Ratliff writes in his filing adding that Linahan should be forced to pay the mandated fine for not registering as a paid lobbyist.
"Given the amount of activity, $1,000 seems like a very low estimate of her compensation for communicating and preparing to communicate with state officials," he further states.
Ratliff is weighing his options but has not made a firm decision about filing another complaint with the ethics commission. But says that the state law should be followed.
"Anyone is entitled to publicly advocate," he said.
"But if they become paid advocate, then the laws must be adhered to," he said adding that Linehan' Voices Empower is a LLC and states on their website that they can be hired for various political actions.
Linahan, alleges that Ratliff's filing against her is nothing new and that it's often a tactic he uses against opponents.
"He uses these filings to marginalize the competition," she said. "I think it's a dirty tactic, but he doesn't like me very much."
Linahan says that she has called for Ratliff to be removed from the state education board in the past, citing that it is improper because he actually is a lobbyist, for Microsoft. The softward company is a big player in K-12 curriculum.
"That's a huge issue for parents," she said. "My outspokenness may have irritated him little, but I'm not doing it to attack him personally."
"I don't think a paid lobbyist for Microsoft should be making decisions without the best interests of the public in mind."