The Texas church where a gunman opened fire, killing more than two dozen people on Sunday, will be demolished, the pastor announced this week, saying the building was "too stark of a reminder" of the deadly massacre.
Pastor Frank Pomeroy told leaders of the Southern Baptist Convention it would be too painful to continue using First Baptist Church in Sutherland Springs as a place of worship. He expressed hope that the site would be converted into a memorial for the 26 people who were killed.
He added that he wants to put a new building on the property the church owns. A national Southern Baptist spokesman said Pomeroy discussed the plan with the denomination's top executives, who traveled to the rural community in a show of support.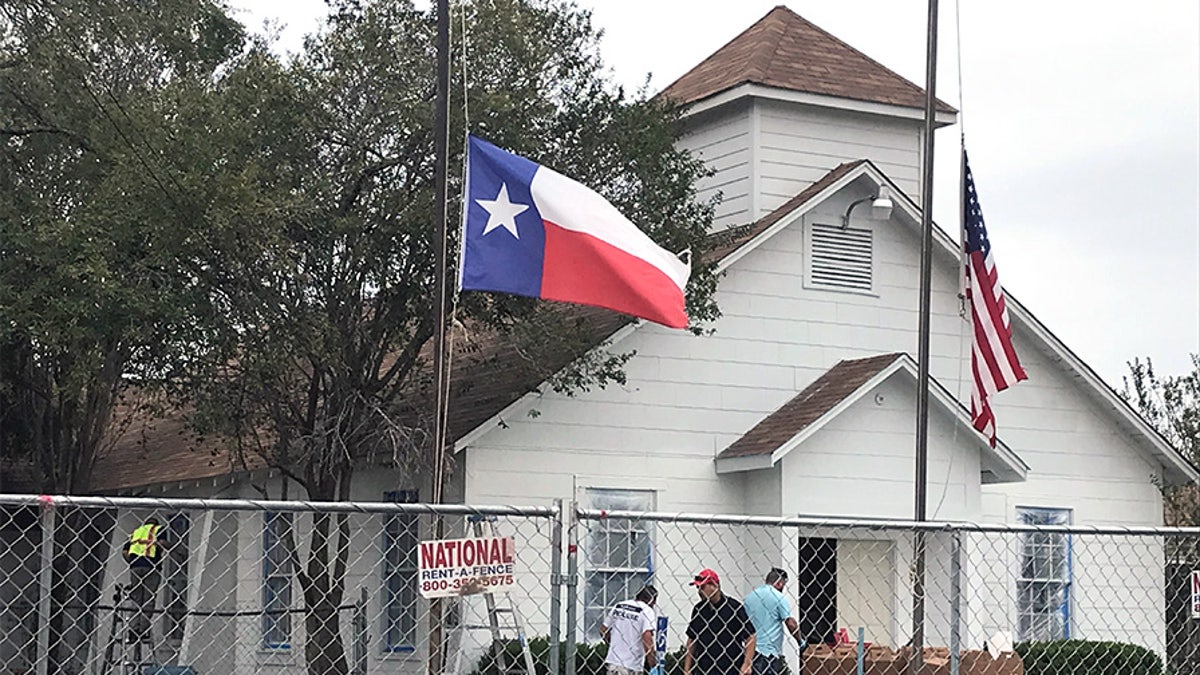 Sites of previous mass shootings have also been torn down over the years. Sandy Hook Elementary in Newtown, Conn., was replaced with a new school building elsewhere after a gunman killed 20 children and six adults in December 2012. A one-room Amish schoolhouse near Lancaster, Penn., was demolished in 2006, 10 days after a gunman took children hostage and shot and killed five girls ages 6 to 13.
"Whatever animated the evil that descended on that small church, if the attacker's desire was to silence their testimony of faith, they failed."
The owner of Pulse nightclub in Orlando, Fla., turned the building into a memorial for the 49 victims who were killed in June 2017.
Pomeroy and his wife were out of town when Devin Kelley barged into the church on Sept. 5 and fired at a group of churchgoers, killing 26 people, including an unborn baby, and leaving 20 others wounded. Pomeroy's daughter, Annabelle, was among the people killed that day.
Eleven people remain in the hospital on Thursday, a spokesman at University Health System in San Antonio said. Two adults and two children remained hospitalized, with their conditions ranging from good to critical.
Vice President Pence joined Texas Gov. Greg Abbott on Wednesday at a memorial service for the victims after meeting wounded congregants at a San Antonio hospital and the families of the people killed in Floresville. Pence called Kelley "deranged" and said the incident was the worst mass shooting at a church in American history.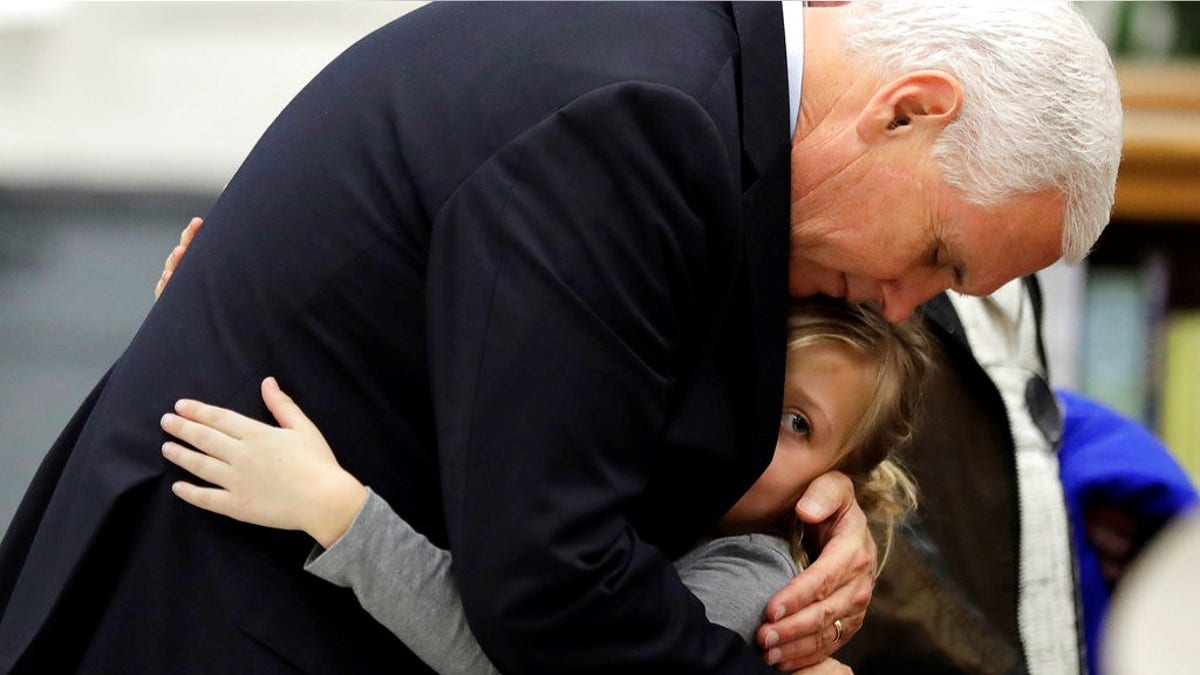 "Whatever animated the evil that descended on that small church, if the attacker's desire was to silence their testimony of faith, they failed," Pence said.
Police continued to uncover more details about Kelley's past and what led him to carry out the massacre. Wilson County Sheriff Joe Tackitt said on Tuesday that Kelley attended a fall festival at the Sutherland Springs church five days before the shooting. Authorities believe the gunman carried out the attack because of a domestic dispute between him and his mother-in-law, Michelle Shields. She was not present at the service that Sunday.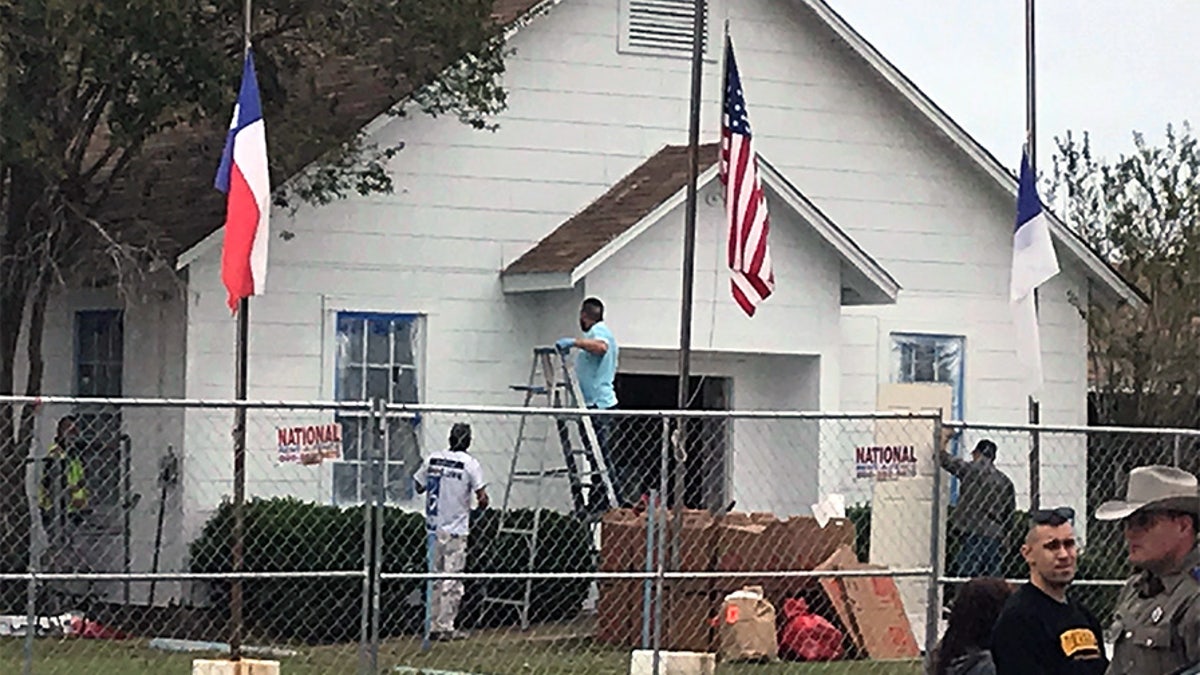 Earlier Wednesday, Pence said President Trump had ordered federal agencies to provide extensive help to the investigation, including 100 on-site FBI agents.
The Associated Press contributed to this report.