Texas caretaker accused of kidnapping, stabbing 85-year-old woman
A caretaker kidnapped an 85-year-old woman, then beat and stabbed her during an attempted robbery before leaving her at a North Texas gas station on Friday, police said.
Police in Irving are searching for Lesia Ann Coco, 49, after she left the bleeding woman at a Quik Trip gas station off Interstate 20 in Arlington, officials said in a news release.
The incident began when the woman and her husband came home from dinner and allegedly found Coco sitting on their porch. Police said Coco previously cared for the elderly woman's husband when he was in a medical care facility.
Coco claimed she could help the woman find some of her jewelry that had been missing from the home. She took the husband inside and got into the car with the woman, police said.
As the victim began driving, police said Coco pulled a knife on her, saying it was a robbery. When the victim started honking the car horn in order to attract attention, Coco started hitting and stabbing her with the knife, police said.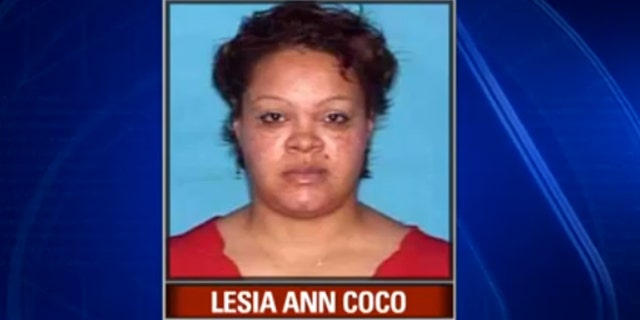 The suspect then ordered the victim to drive to a spot in Arlington and she jumped out of the car and ran away.
"She just said, 'We're not going for your jewelry. This is a robbery, and I'm going to kill you,'" Gail Simmons, the victim's daughter-in-law, told FOX 4 News.
Simmons said her mother-in-law started talking about God to survive the hour-long ordeal, trying to distract Coco before she got out and ran away.
"For her to have fought this lady off for over an hour in her car… And then [she] started singing a spiritual song and got a conversation going about God — wow, that's amazing," she said.
Coco has a valid nursing license, and the Texas Board of Nursing has no current discipline action on her file.
Simmons said Coco has showed up two prior times to the house before Friday's attack, and threatened to come back and kill the woman's husband.
"We're all very concerned," Simmons said, adding the family plans to move the couple to a more secure location for their safety once the victim gets out of the hospital.