Texas boy, 6, attacked by mountain lion at Big Bend National Park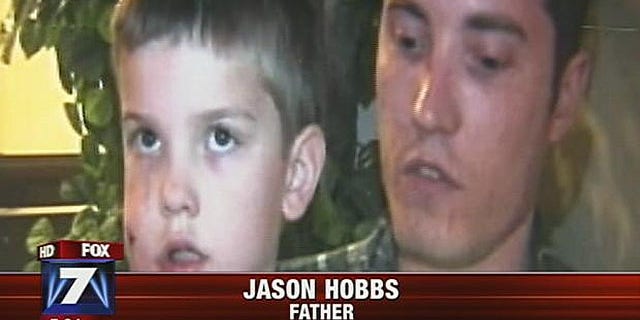 A 6-year-old Texas boy is recovering after being attacked by a mountain lion while walking with his family at Big Bend National Park.
Rivers Hobbs was attacked late Sunday by the animal as his family returned to their room from the park's main lodge, MyFoxAustin.com reports.
"It sneaked up on me," Hobbs told the station.
The boy's father, Jason Hobbs, pounced on the mountain lion as it clamped onto Rivers' face. Hobbs ultimately stabbed the animal in the chest with a pocketknife, causing it to flee.
"The cat was clamped onto his face, I reached down and got my pocket knife out and stabbed the cat in the chest and it let go at that point," Jason Hobbs told the station.
The boy's wounds on the right side of his face took 17 stitches to close. The family is expected to return to their Leander, Texas, home late Wednesday. Once there, Hobbs will have to go though a series of rabies shots, the station reports.
Click here for more on this report from MyFoxAustin.com.