Texas alligator lassoed after trespassing on cattle ranch
NEWYou can now listen to Fox News articles!
East Texas cowboys are seen in a video roping a monster-size alligator threatening livestock.
Cattle rancher Hal Canover rounded up a group of friends when the 10-foot creature wandered onto his land in Hawkins last week, Fox 4 Dallas reports.
"He was a dangerous one," Conover said. "But he was leaving the place — dead or alive."
Canover and his buddies lassoed the beast and then waited for help.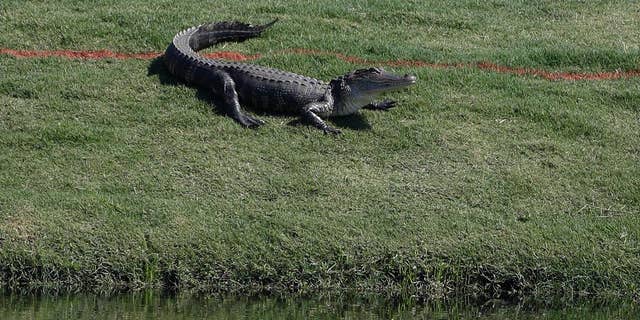 Licensed alligator trappers showed up to haul it away.
MAN GETS $100M CHARGE ON WATER BILL
The alligator wasn't willing to go easy.
During the struggle to get the alligator into a trailer one of the trappers was bitten.
WALLENDA DAREDEVIL DANGLES OVER NIAGARA FALLS BY HER MOUTH
Conover said the man's injury was only a flesh wound.
The alligator was driven Gator Farms in Grand Saline, according to the station.