Testimony resumes in friars' child endangerment hearing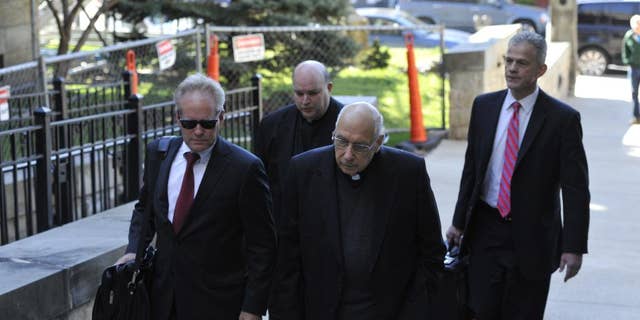 HOLLIDAYSBURG, Pa. – Testimony is set to resume in the case of three Franciscan friars charged with allowing a suspected sexual predator to teach at a Pennsylvania high school and hold other jobs where he molested more than 100 children.
Wednesday's preliminary hearing will determine whether Giles Schinelli, Robert D'Aversa and Anthony Criscitelli will stand trial on child endangerment and conspiracy charges. The hearing began April 14.
Prosecutors say the three were aware of the allegations dating to 1977 against Brother Stephen Baker, who killed himself in 2013.
The friars successively headed a Franciscan order in Pennsylvania from 1986 to 2010. They assigned and supervised Baker, who was accused of molesting students at Bishop McCort High School in Johnstown.
Defense attorneys say the friars did the best they could and that the statute of limitations has expired.