Tesla's shares soar on 4Q performance; company expects Model S sales up 55 percent in 2014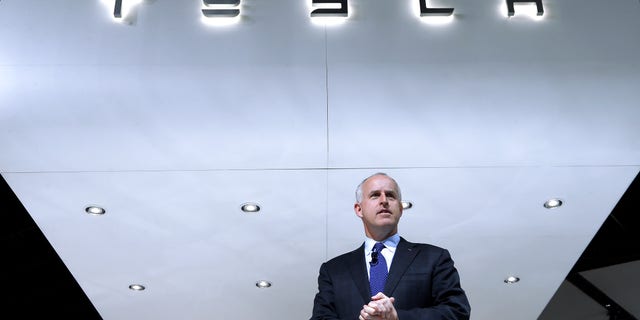 NEWYou can now listen to Fox News articles!
PALO ALTO, Calif. – Tesla Motors' stock is soaring after the electric car maker reported strong sales and improved profit margins for the fourth quarter.
The Palo Alto, Calif., company says it earned 33 cents per share on an adjusted basis, far surpassing analyst expectations of 23 cents per share.
Revenue more than doubled to $615.2 million. Analysts polled by FactSet were anticipating $683.9 million.
Tesla says that the quarter's sales were the highest in company history, with almost 6,900 of its Model S sedans delivered. The company said Wednesday that it expects to deliver more than 35,000 Model S in 2014, up 55 percent from 2013.
The company's stock jumped 13 percent in after-hours trading following the announcement.