Terrorism trial of 3 NATO summit protesters accused of plotting Chicago attacks winds down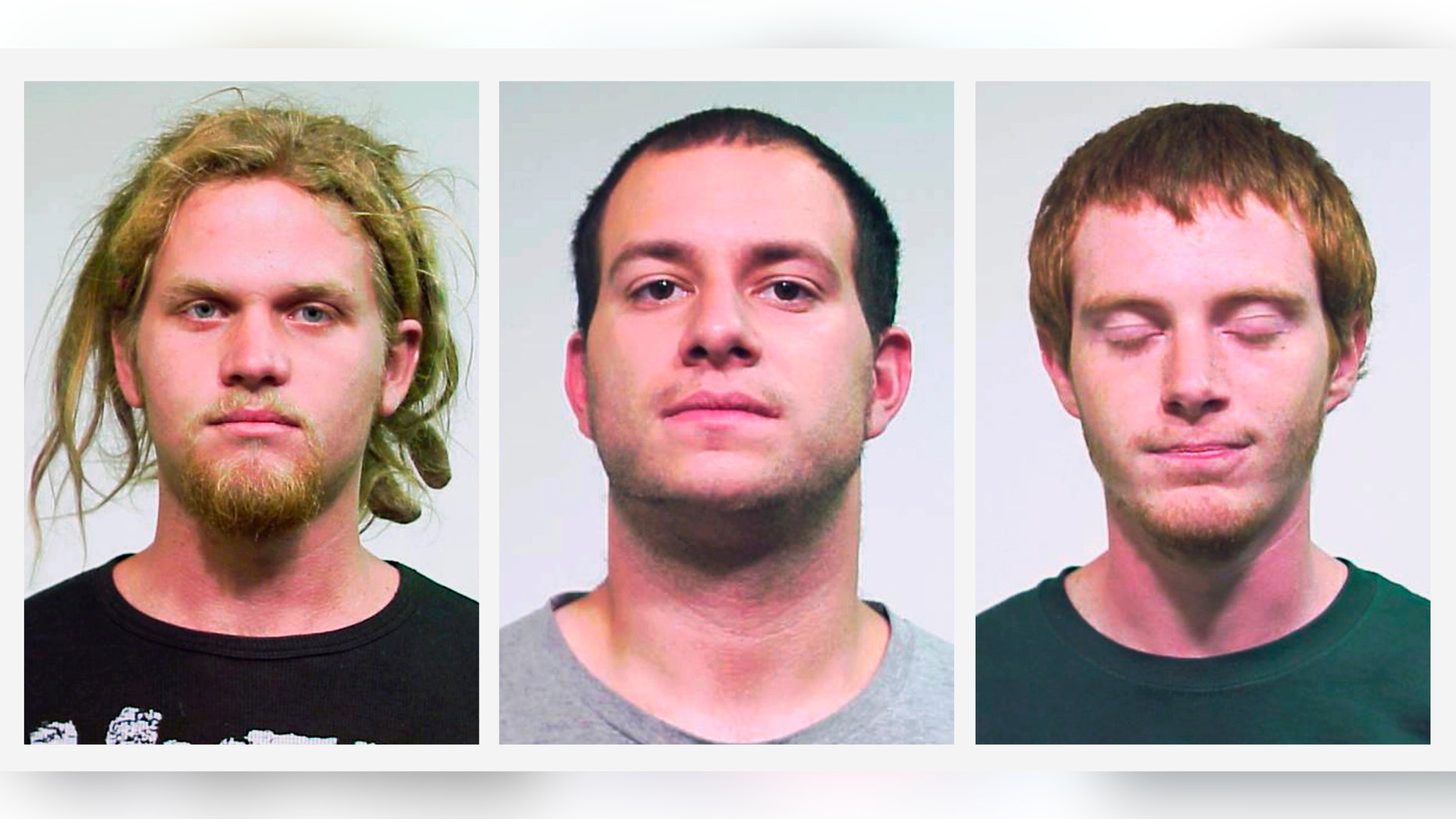 CHICAGO – Three men who came to Chicago to protest the 2012 NATO summit veered from civil disobedience into terrorism when they hatched a plan to throw Molotov cocktails at President Barack Obama's campaign headquarters, police stations and other sites, a prosecutor said Thursday, wrapping up the state's case against them.
Brian Church, Jared Chase and Brent Vincent Betterly sought to spread fear through violent acts and deserve to be convicted under Illinois' rarely-used terrorism statute, prosecutor Tom Biety said during closing arguments.
"Were they bumbling fools or were they cold, calculating terrorists? ... That is the question you have to answer," he told jurors. He added that the evidence showed, "These men are terrorists."
The men's lawyers, though, say the authorities overreached by charging their clients under the terrorism statute — one of many rarely-invoked terrorism statutes that states passed after 9/11. They portrayed men as drunken goofs who were duped into the Molotov cocktail plot by an undercover officer who infiltrated their group.
Attorney Michael Deutsch said prosecutors brought the ominous-sounding terrorism charges to make a splash in the media, and that they "trivialized" actual terrorism and "disrespected" terrorism victims by doing so.
"They wanted to get publicity ... and say, 'Look, we found terrorists and prevented mayhem in Chicago," Deutch told jurors.
If convicted of the terrorism charges, each defendant could face decades in prison. Church, 22, of Fort Lauderdale, Fla.; Chase, 29, of Keene, N.H.; and Betterly, 25, of Oakland Park, Fla., also face lesser charges, includingmtarm arson.
Terrorism cases are almost always filed in federal court, and Illinois prosecutors haven't said why they chose to charge the men under the state's statute, which has only been invoked once before.
Whether the men's alleged actions or planned actions amounted to terrorism is at the heart of the case.
Deutch conceded that his client, Church, brought a bow and arrow and throwing star with him to Chicago, but he explained, "He has a fetish ... . He thinks he's a ninja warrior."
"But) are these weapons of terror? Weapons of mass destruction?" he asked jurors.
He said that as the summit approached, his client was "an alcoholic and stoned" much of the time and only appeared to entertain talk of attacks because he was confused and eager to fit in at what was his first big demonstration.
"He had delusions of protester grandeur," Deutsch said.
Biesty, though, rejected the portrayal of the defendants as naive and detached. He cited wiretap recordings in which Chase is heard talking about throwing a firecracker into a bottle of gas and saying, "If you put one of those in a bottle and throw... You cover 'em in a ball of fire."
"Not drunken bravado — cool and calculating," the prosecutor said. He added, "To intimidate the city of Chicago. That was their plan," he said.
The other case in which someone was charged under Illinois' terrorism statute involved a man who was accused of plotting to attack his school, Southern Illinois University. Campus police found a note in his abandoned car, which had been impounded, that they believed was a written threat of an attack, but which the man said were rap lyrics he was working on. The man was convicted in 2011 of trying to make a terroristic threat and was sentenced to five years in prison, but the conviction was overturned on appeal.
___
Follow Michael Tarm on Twitter at https://twitter.com/mtarm