Terror watchlist, sex offender arrests have surged at the southern border. These Americans are worried
The recent spike of migrants with criminal records crossing the border has some Americans worried
AUSTIN, Texas – Americans in the Lone Star state said they were concerned about who is illegally entering the U.S. after Customs and Border Protection reported a spike in arrests of potential terrorists and sex offenders trying to cross the border.
"Yeah, that's very concerning," Melina, a Texas resident, told Fox News. "Sex offenders? That's scary."
WATCH: AMERICANS REACT TO SPIKE IN POTENTIAL TERRORISTS, SEX OFFENDERS CROSSING BORDER
WATCH MORE FOX NEWS DIGITAL ORIGINALS HERE
Bleu, of Austin, agreed.
"Yeah, that's a no-brainer," she told Fox News. "Of course you're concerned."
Authorities have arrested 38 terror watchlist members at the southern border since Oct. 1, according to CBP. Border agents apprehended 98 people on the terror watchlist in 2022 and just 15 the previous year.
BORDER PATROL NABBED 17 PEOPLE ON FBI TERROR WATCH LIST AT SOUTHERN BORDER IN DECEMBER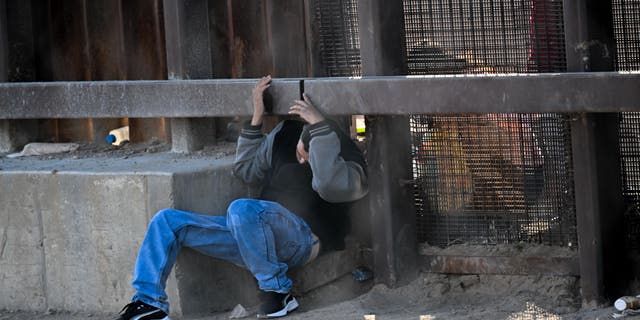 "It's very concerning because we don't know who's coming across, and it's endangering our citizens," Beverly, who was visiting Austin from North Dakota along with her twin sister, told Fox News.
Nicolas, of Waco, agreed.
"It is a concern 'cause, we were feeling like moving around here," he said. "If there's more convicted people, then it could be a lot more dangerous."
BORDER PATROL SAYS THREE MORE CONVICTED SEX OFFENDERS STOPPED IN THREE DAYS
Authorities along the border's Del Rio sector have arrested 10 convicted sex offenders so far this month and a total of 38 since Oct. 1, according to the sector's chief patrol agent, Jason D. Owens. A total of 488 convicted sex offenders crossed the southwest border into the U.S. in 2021 compared to 156 in 2020 and just 58 in 2019, Fox News reported.
Additionally, since October, there have been nearly 300,000 known gotaways — illegal border crossers who were detected but evaded apprehension, CBP sources told Fox News.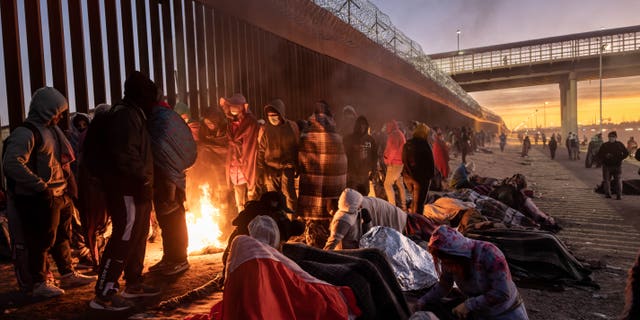 Bleu, of Austin, said she believed authorities should handle the border crisis in "a smart way."
"There's people that could use help, people that really just want a chance here. And I think we need to be more open to that," she told Fox News. "But at the same time, we need to be able to do it safely."
CLICK HERE TO GET THE FOX NEWS APP
To hear more Americans weigh in on terror watchlist members and sex offenders crossing the southern border in growing numbers, click here.