Tentative Pact in Southern California Grocery Labor Talks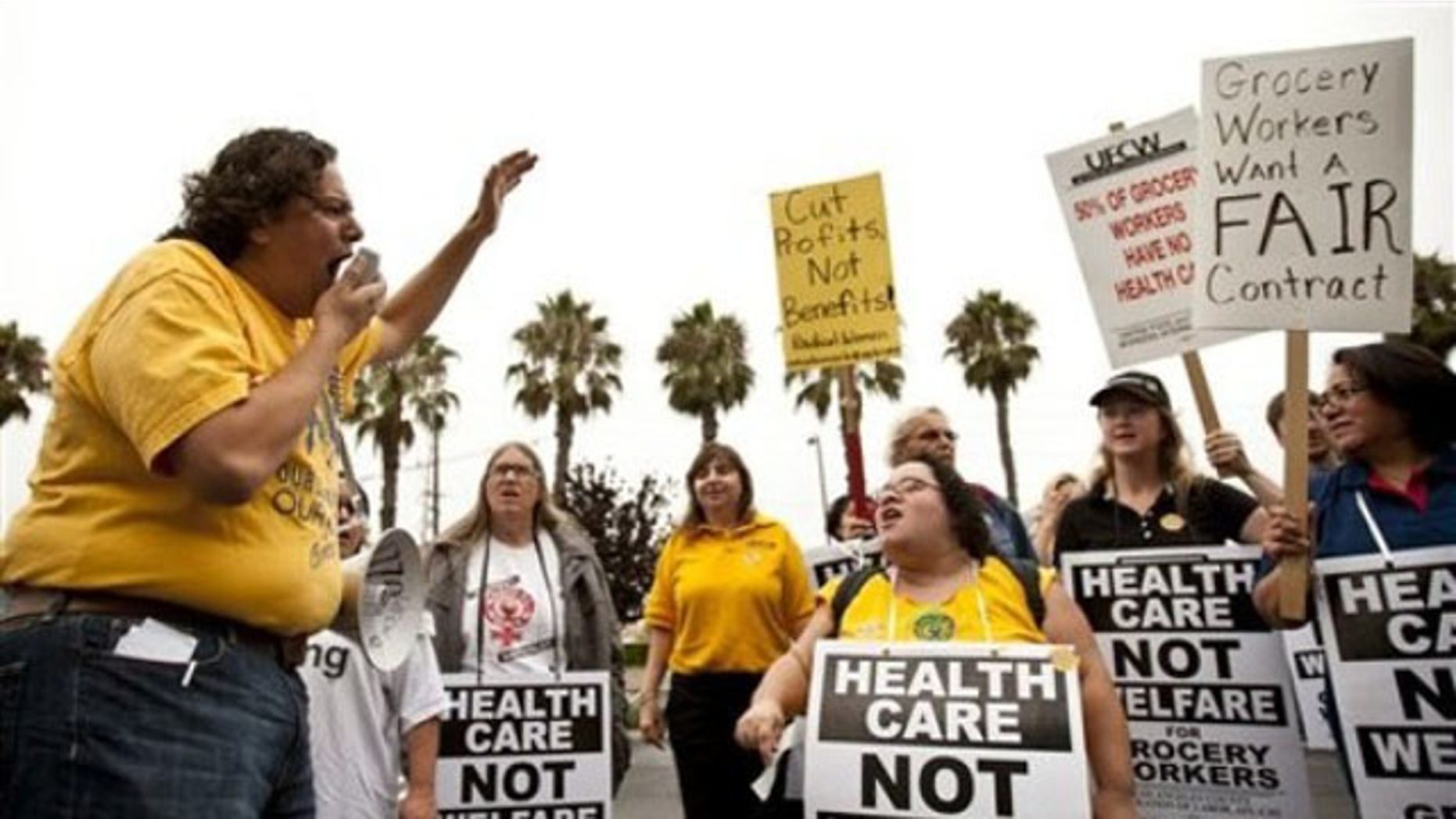 LOS ANGELES – Union leaders said Monday they reached a tentative deal with some of Southern California's largest grocery chains that would head off the threat of a strike by more than 60,000 workers.
The deal, which must be approved by the union's membership, protects workers' health policies, United Food and Commercial Workers Local 324 president Fred Conger said,
"Thanks to the unity of our members and the hard work of our negotiating team, we were successful in bargaining an agreement that grocery workers can be proud of," Conger said in a release.
Members were set to vote on the deal Saturday. The union said details won't be publicly released until the vote is taken.
Some 62,000 grocery employees have been working without a contract since March, while in discussions with negotiators for The Vons Cos. Inc.; Ralphs Grocery Co., a subsidiary of The Kroger Co.; and Albertsons, owned by Supervalu Inc.
The three companies released a joint statement lauding the deal, which they said "continues to preserve good wages, secure pensions and access to quality, affordable health care -- while allowing us to be competitive in the marketplace."
The tentative agreement was announced a day after the passage of a Sunday evening deadline that would have permitted union leaders to begin a strike at any time.
Members voted last month to authorize leaders to call a strike after the two sides failed to reach agreement over payments to the union's health care trust fund.