Tensions flare, subside in Ferguson after day of peaceful protests, separate rally for officer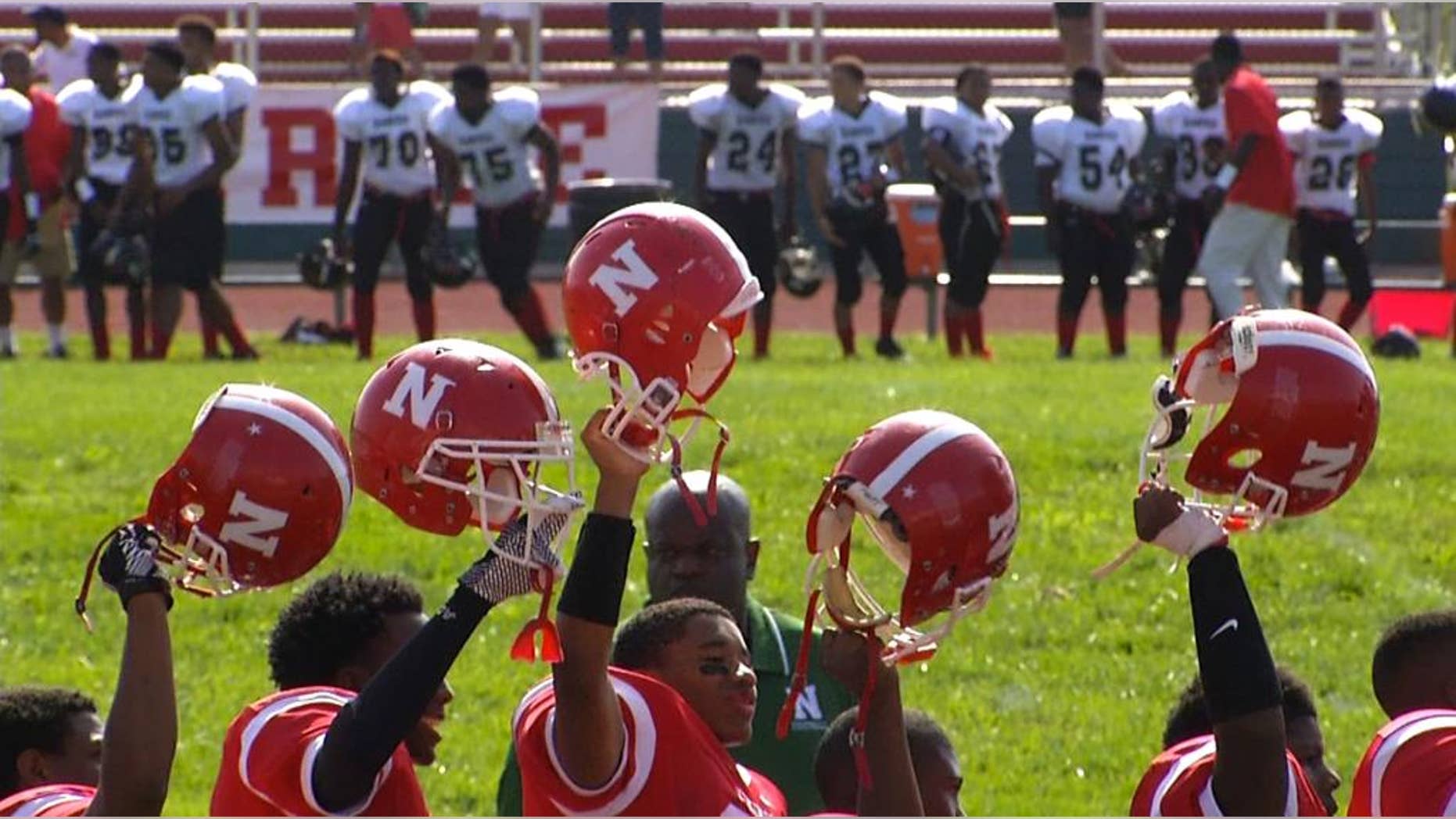 FERGUSON, Mo. – Tensions briefly flared then subsided late Saturday night and early Sunday in Ferguson as nightly protests continued two weeks after a white city police officer fatally shot an unarmed black 18-year-old.
Police reported only a handful of arrests, and traffic flowed freely along the West Florissant Avenue commercial corridor near the suburban St. Louis apartment complex where Ferguson officer Darren Wilson shot Michael Brown six times in the middle of the street on Aug. 9.
But once again, peaceful daytime protests gave way to angrier shouts and more defiant marchers as night fell, although as of midnight there was no sign of police riot gear, tear gas or the heavy artillery that marked earlier street skirmishes in the first week after Brown's death.