Tennessee woman fired after calling cops on black man wearing socks in neighborhood pool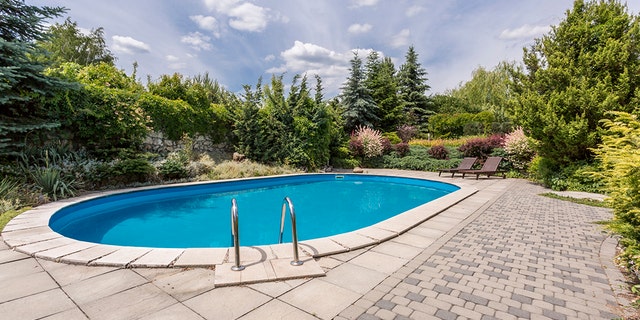 A Tennessee property manager was fired after a tenant claimed she and her boyfriend were discriminated against for being black when the employee called the police because he wore socks in the apartment complex swimming pool.
Camry Porter, a tenant at Riverset Apartments in Mud Island, Tennessee, recorded parts of the incident on Wednesday between her and the property manager Erica Walker. Porter posted the videos on Facebook where it went viral and was shared more than 9,000 times.
Porter said she and her boyfriend took her godchildren to the pool on Wednesday when Walker, who is white, told the man he needed to remove his socks or leave, pointing to a sign requiring proper swimming attire. However, Porter pointed out that some people were wearing hats in the pool, breaking the swimming attire rule. The video showed three white men wearing hats in the pool.
MAN WHO FELL TO DEATH FROM BUILDING WAS THRILL-SEEKER, SHARED ADVENTURES ON SOCIAL MEDIA
"She said no hats, no shirts and no socks. But we have two men - who are her friends - sitting here in hats," Porter said.
Walker was heard in the video telling Porter that hats were allowed if they were not dunked in the water. Porter told WREG she believed she and her boyfriend were "singled out because of their skin color."
"It does look funny," she told WREG. "It's 25, 30-plus white people out here and you haven't said anything — you're partying with them. You're partying with them! But when we come, it's an issue."
The property manager eventually called the police on the family. Porter recorded the interaction between the officer, Porter, her boyfriend and Walker. In the video, Porter told the cop her Fourth of July "was ruined" but agreed to leave.
"My rent is going to be free for the rest of the month and somebody won't have a job," Porter was heard saying to the group before walking away.
Porter said Walker appeared to be apologetic but she was embarrassed by the incident.
"You called the police on me. That could have went a whole other way. We've seen that," Porter told WREG. "And I didn't have anything to say to her. She was very apologetic, I will say that. But at this point, I don't want an apology. You've embarrassed me."
AIRMAN SENTENCED TO JAIL FOR RAPING RUNAWAY 14-YEAR-OLD GIRL
Trilogy Real Estate Group said Walker was no longer employed at the company because her actions violated company policies and beliefs.
"To confirm, Ms. Walker was terminated immediately after we completed our investigation yesterday afternoon," the statement read. "She will never be employed by Trilogy Residential Management, LLL or any of its properties in the future."
The Associated Press contributed to this report.