Tennessee teacher who sparked manhunt after disappearing with teen student pleads guilty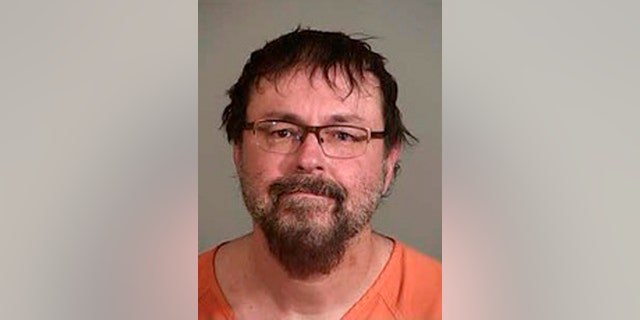 A former Tennessee teacher pleaded guilty to federal charges on Thursday after he left the state last year with a teen student, sparking a national manhunt that lasted more than a month, The Associated Press reported.
Tad Cummins, 51, who previously pleaded not guilty, got emotional during the court hearing in Nashville.
"I cannot be the man I need to be and not tell the truth," Cummins said before he broke down in tears.
A court document filed by his lawyer last week said Cummins wanted "to enter a plea of guilty."
TENNESSEE AMBER ALERT OVER: TIP LEADS AUTHORITIES TO TAD CUMMINS, ELIZABETH THOMAS IN CALIFORNIA
His charges include transporting a minor across state lines for the purpose of engaging in criminal sexual conduct, for which he faces a mandatory minimum of 10 years in prison, and obstruction of justice, for which he could be sentenced to up to 20 years. He was handed the latter charge for allegedly destroying both his and the teen's cellphone.
A federal prosecutor told the court that Cummins engaged in sexual activity with the girl several times in a classroom closet and in a car. They allegedly first had intercourse after he took her out of state.
Cummins fled the state with the 15-year-old student, Elizabeth Thomas, in March 2017. The pair was located more than a month later at a remote forest cabin near Cecilville, California after police received a tip.
TEEN GIRL ALLEGEDLY ABDUCTED BY HER TEACHER SAYS SHE DOESN'T REGRET IT
Authorities discovered the girl safe and credited the property's caretaker with helping police find her and arrest Cummins.
While on the run, Cummins changed the license plates on his vehicle twice and disconnected its GPS, according to federal court documents. He also reportedly went by different names, changed his physical appearance and only used cash.
Cummins was previously employed by Culleoka Unit Schools and taught forensics. The former teacher lost his job a day after an Amber Alert was issued for Thomas. His teaching license was revoked in July.
Fox News' Christopher Carbone and The Associated Press contributed to this report.