Tennessee, NY hunt 'dangerous' pair wanted for attempted murder, kidnapping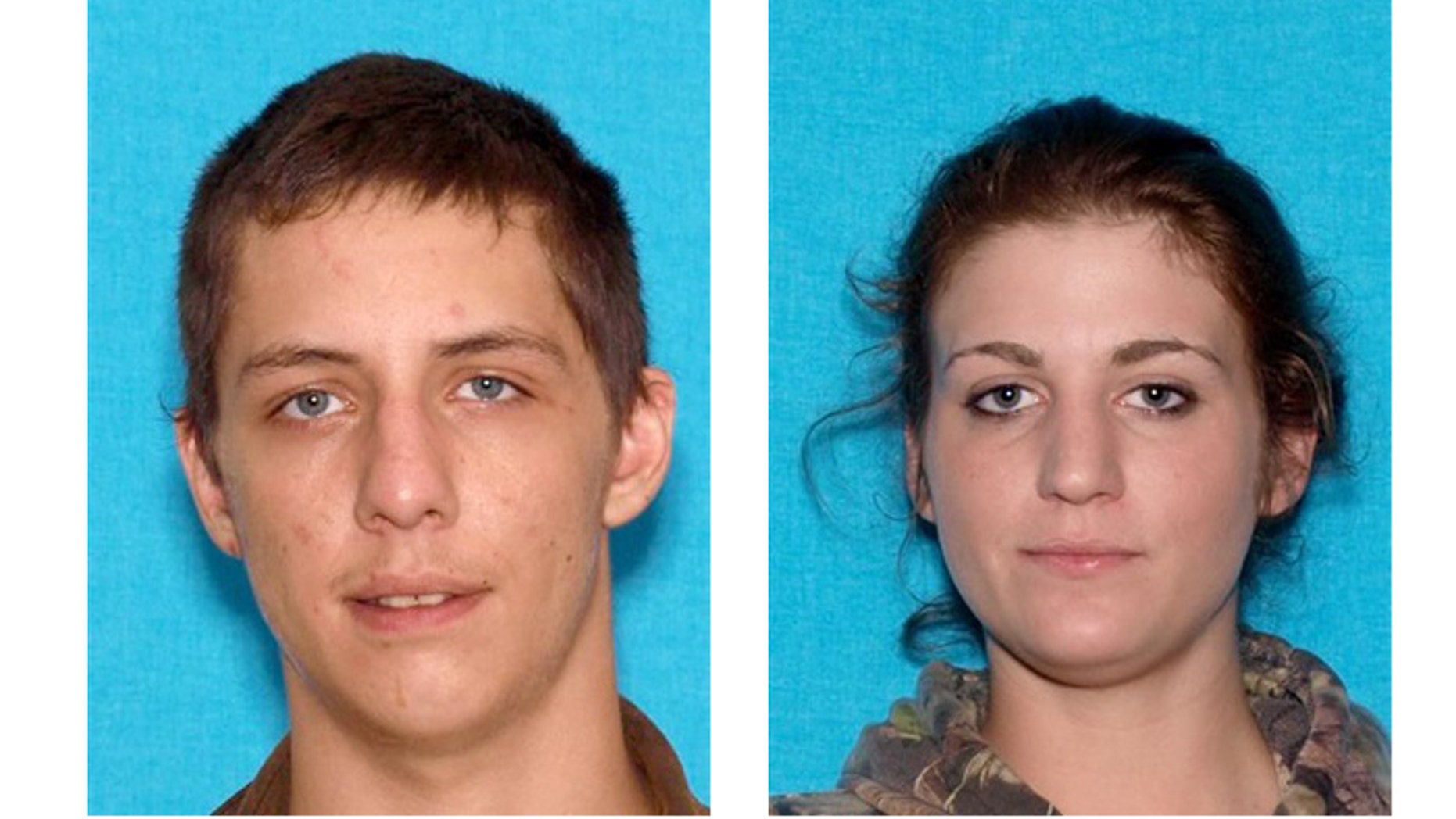 Authorities in New York and Tennessee are looking for a man and woman who kidnapped a Tennessee woman at gunpoint last Tuesday then used her as bait to shoot someone else.
Jarret Cole Heitmann, 24, and Makayla Danielle Stilwell, 22, then drove to New York, where on Saturday they broke into a home in a private community and left the homeowner with a deep gash on his head, according to the Times Herald-Record in Middletown, N.Y.
MAN DIES AFTER FALLING FROM NORTH CAROLINA WATERFALL
Police say last week, the pair went to a woman's home and forced her out at gunpoint. They drove the woman to another house, forced her to knock on the door, and when someone emerged, they shot the man in the chest, police said. Dustin Bishop is recovering from his wounds and is expected to survive.
The homeowner in New York told the Herald-Record that the pair entered his home at about 3 a.m. and stole a gun. He did not say how he was injured.
Heitmann and Stilwell, who faced attempted murder and aggravated kidnapping charges, were later spotted in Pine Bush, N.Y. They are considered armed and dangerous.
There is a $1,000 reward for information leading to their arrest.