Tennessee inmates who 'assaulted' a 'detention officer' before fleeing were captured, authorities say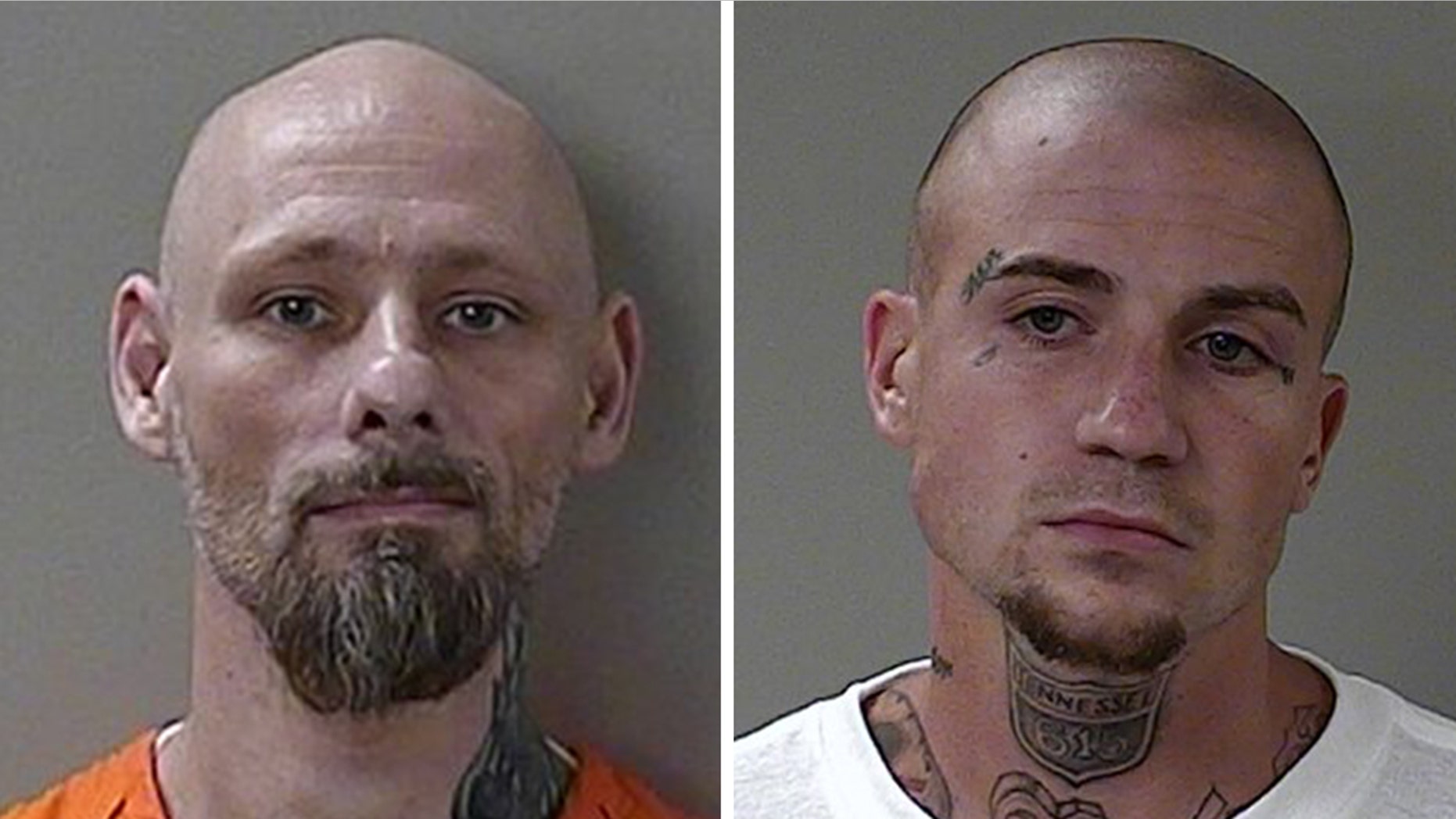 Two Tennessee inmates who escaped from custody earlier this week were captured on Thursday and are now expected to be hit with new charges, authorities said.
Dewayne Halfacre, 43, and Jonathan Baxter, 28, broke free from the Rutherford County Adult Detention Center around 12:40 a.m. Wednesday after they allegedly "assaulted the detention officer" and "climbed over the razor wire," the sheriff's office wrote on Facebook upon their disappearance.
The pair were apprehended near Smyrna, Tennessee, after a 35-hour search, the sheriff's office wrote Thursday.
MAN'S 'HOW TO' VIDEO FOR REMOVING ANKLE MONITOR LEADS TO FELONY CHARGE, AUTHORITIES SAY
"We are grateful for the law enforcement partners who joined us in searching tirelessly for the fugitives," Rutherford County Sheriff Mike Fitzhugh said. "We sincerely thank our citizens who called with information. Our citizens and their tips made our job easier. We appreciate the cooperation with the Rutherford County Schools in keeping the students safe with the code yellow."
In addition to their previous charges, Halfacre and Baxter face charges of aggravated assault of a first responder and felony escape, the sheriff's office said.
KENTUCKY INMATES WHO ESCAPED JAIL IN TRASH CAN ARE CAUGHT
"There will be other charges as the investigation unfolds," Fitzhugh said. "This is still a very active investigation."
The Tennessee Bureau of Investigation was among the other law enforcement agencies searching for the inmates and tweeted that they had been added to the state's "Top Ten Most Wanted" list.
"ALERT: These two men escaped from the Rutherford County Jail after assaulting a jail guard!" the tweet said.
Upon their capture, the agency also tweeted: "Thank you for helping us spread the word!"