Tennessee inmates picking up highway trash find woman's body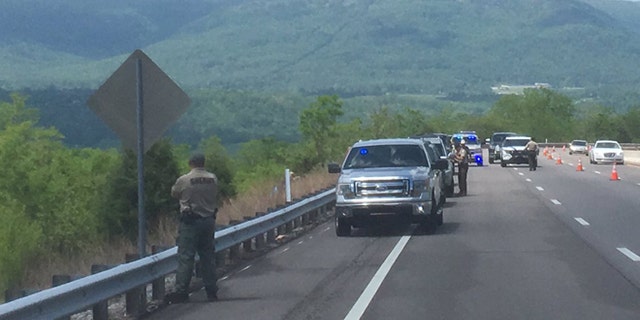 Tennessee female prisoners on a highway cleanup detail found the badly decomposed body of a female jogger on Thursday, according to a report.
ARKANSAS INMATE CONVULSES DURING EXECUTION, PROMPTING CALLS FOR INVESTIGATIONS
The remains were found just after noon on the southbound side of State Route 111, Sequatchie County Sheriff Ronnie Hitchcock told WTVC.
"Still under investigation," Hitchcock told the station. "We won't know anything for some time. Right now, all we know is we don't have anyone reported missing in the area."
TROOPER'S KILLER SHOT DEAD AFTER BARRICADING HIMSELF IN HOME
The sheriff believes the body may have been dumped there a few weeks ago. The inmate cleanup crew passed through the area on March 1.
According to the station, the inmate who found the body described it as a "female in jogging pants."
That inmate told a state Transportation Department staffer that the body was nothing more than bones, WTVC reported.
Two southbound lanes of State Route 111 were closed as sheriff deputies removed the body.
The Tennessee Bureau of Investigation took over the investigation, and the body was taken to a crime lab in Nashville, WDEF reported.