Tenn. couple forced girl, 9, to sleep in bathtub, drink toilet water: cops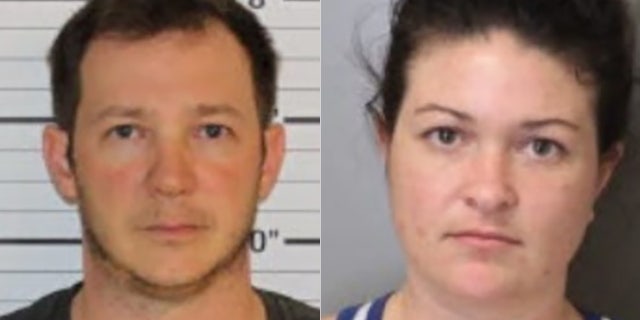 A Tennessee couple forced a young child to sleep in a bathtub, made her drink toilet water and didn't feed her well enough, police say.
Jesse Piatt, 37, and Trish Piatt, 30, of Millington, were charged with aggravated child abuse and aggravated child neglect or endangerment after police discovered they were allegedly torturing their 9-year-old girl, LocalMemphis.com reported Friday.
Police launched an investigation into the couple in January after the girl was caught stealing food from a teacher, WREG-TV reported. School officials learned at the time that she was allegedly forced to sleep in a bathtub and that she wasn't being fed properly, according to the station.
Upon meeting the girl, authorities learned that the girl was frail and had a shaved patch on the top of her head, according to FOX13 Memphis. Police said the girl told officers that she had only one onesies to wear to bed and was being forced to drink toilet water, the station reported. The child also claimed she was being beaten with a belt by her parents, WREG-TV reported, citing police documents.
Child services was called and while the agency reportedly wanted to send the girl back home, investigators refused because of the "severity of the accusations," according to Local Memphis.
Jesse Piatt, the girl's father, told police that his daughter had an undiagnosed medical condition and that he was trying to get her committed to a mental hospital, but was afraid she would kill him in his sleep, WREG-TV reported. He reportedly admitted to police that the girl slept in the bathtub, but that was because she refused to sleep in bed.
He also told police his daughter was "an embarrassment to the other children," according to WREG-TV.
A doctor had told police in January that they were worried the girl was being tortured, FOX13 Memphis reported. The doctor said the girl's behavior was being caused by neglect and psychological abuse.
"The child's behaviors and disclosures were all indicative of nutritional neglect, medical neglect, and psychological abuse as well as physical abuse," a police report stated, according to WREG-TV. "Descriptions of [the] treatment are consistent with torture and [the doctor] believes [the child] is at high risk for serious psychological problems as a result of [the] abuse, as well as death."
The doctor also told authorities that she had bruising consistent with the allegations that Trish Piatt, the girl's stepmother, pushed her down and kicked her, the station reported.
The child had since been placed in foster care. The couple were being held in Shelby County Jail.