Teens accused of firing at Border Patrol truck are charged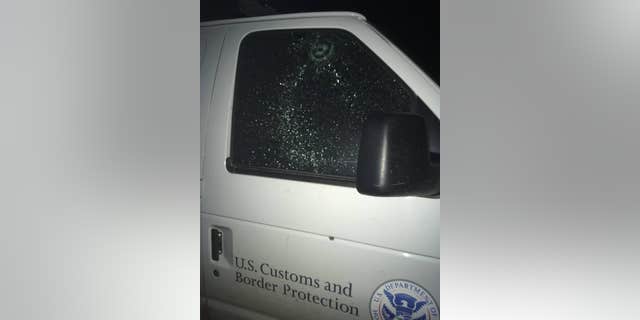 NEWYou can now listen to Fox News articles!
SIERRA VISTA, Ariz. – Authorities say two teenage boys are facing charges after allegedly shooting at a parked U.S. Border Patrol truck last month near Sierra Vista.
TALL TASK: PATCHY BORDER BARRIER SHOWS CHALLENGE TRUMP FACES IN BUILDING 'WALL'
The boys' parents turned them in after the Cochise County Sheriff's Office posted black and white surveillance photos on their Facebook page seeking their identities.
The boys are shown in the photos wearing camouflage clothing.
The Border Patrol says an agent operating the truck and conducting surveillance was not hurt and did not fire back following the Dec. 30 incident.
The boys are ages 15 and 16 and haven't been identified. The sheriff's office says they are from Hereford and face charges of endangerment and felony criminal damage.