Teens accused of fatally shooting Australian baseball player in Oklahoma due in court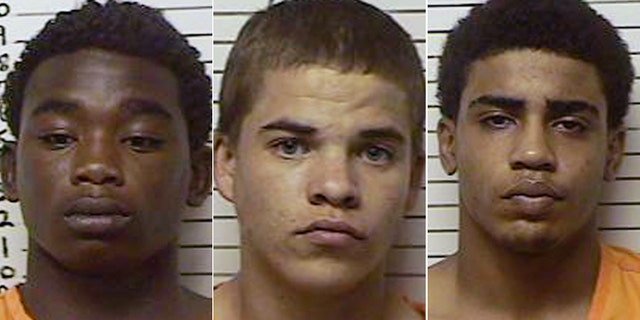 NEWYou can now listen to Fox News articles!
DUNCAN, Okla. – Three teenagers accused of fatally shooting an Australian baseball player as he jogged down an Oklahoma street, allegedly because they were bored, are expected in court Tuesday for a hearing that could reveal details about the case.
Police allege that Chancey Allen Luna and James Francis Edwards Jr., who are both 16, and Michael Dewayne Jones, 18, randomly targeted and shot Chris Lane last summer. Each teenager is charged with first-degree murder.
Lane's death garnered heavy media coverage in both the U.S. and Australia, prompting the judge to issue a gag order barring anyone involved from talking about the case outside court. That means little information has been released since the 22-year-old Melbourne native was shot in the back and died in August.
But investigators have said Lane was shot while jogging down a tree-lined street near the home of his girlfriend's parents in Duncan, about 80 miles south of Oklahoma City. He and his girlfriend had just returned to Oklahoma after visiting Australia, and he was preparing for his senior season playing catcher at East Central University in Ada, about 90 miles east of Duncan.
A few days after the shooting, Duncan Police Chief Danny Ford said it appeared to be random and that Jones gave a detailed confession to investigators.
"They saw Christopher go by, and one of them said: 'There's our target,'" Ford said in August. "The boy who has talked to us said: 'We were bored and didn't have anything to do, so we decided to kill somebody.'"
Prosecutors alleged that Luna pulled the trigger while sitting in the back seat of a car being driven by Jones, and Edwards was in the passenger seat.
In a chilling 911 recording released shortly after the killing, a woman tells the operator she saw Lane fall into a ditch as she drove by.
"He's got blood on his back," the woman said. She later relayed word from another witness, telling the operator: "He's turning blue. He's making a noise."