Teenager defends family from burglary suspects, stabs one with kitchen knife
A 14-year-old boy is being hailed as a hero after he defended his family by stabbing and killing one of two burglars who broke into his Philadelphia home Tuesday night.
Philadelphia police said the teenager stabbed one of the home invaders in the back, and the man then fled the house with the knife still stuck in his body -- before collapsing a half block away and dying.
"I thought they had guns. It was just crazy. It was like a movie," said Candace Johnson, the boy's mother, in an exclusive interview with FOX29. "I was so scared. I've never been through anything like that in my life."
The teen, Quadir Boyer, said he first tried to get his sister out of the house before he went back inside to help his mom.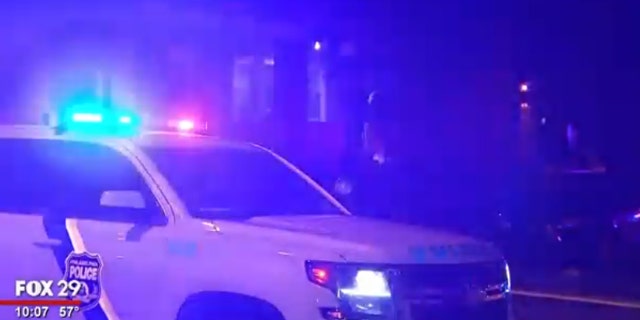 "I saw them fighting with my mom's boyfriend. I had to like, had to stab him," Boyer said. "My sister was frozen at the door, so I had to get her outside the house."
POSTMAN ACCUSED OF STEALING PILLS FROM MAIL GETS PROBATION
"It took guts. I mean, I couldn't do it. I couldn't have done it."
Boyer said he heard one of the suspects yelling "he's going to kill you" as he charged forward to "protect my family."
The pair fled the home after Boyer stabbed one of them. Police identified the dead man as Craig Jones, 42, who had 20 prior arrests, according to FOX 29.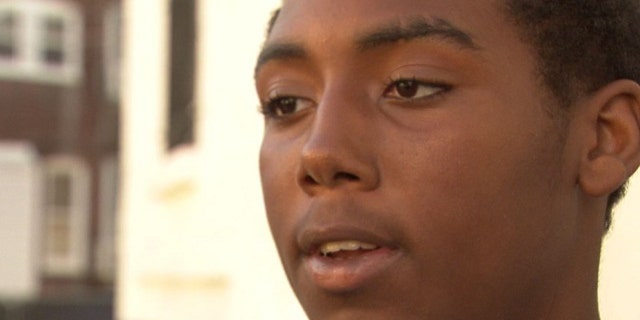 Authorities believe Jones and the other suspect followed Johnson's boyfriend home from a bar and forced their way in while trying to rob him. Police said no charges are expected to be filed against Boyer, and they are still searching for a second suspect.
Johnson sustained a foot injury in the struggle, but she was not seriously injured. She said her son's actions "took guts."
"Very proud of him, very much so," she told FOX 29. "It took guts. I mean, I couldn't do it. I couldn't have done it."