Teenage kids fight dad's adoption of adult girlfriend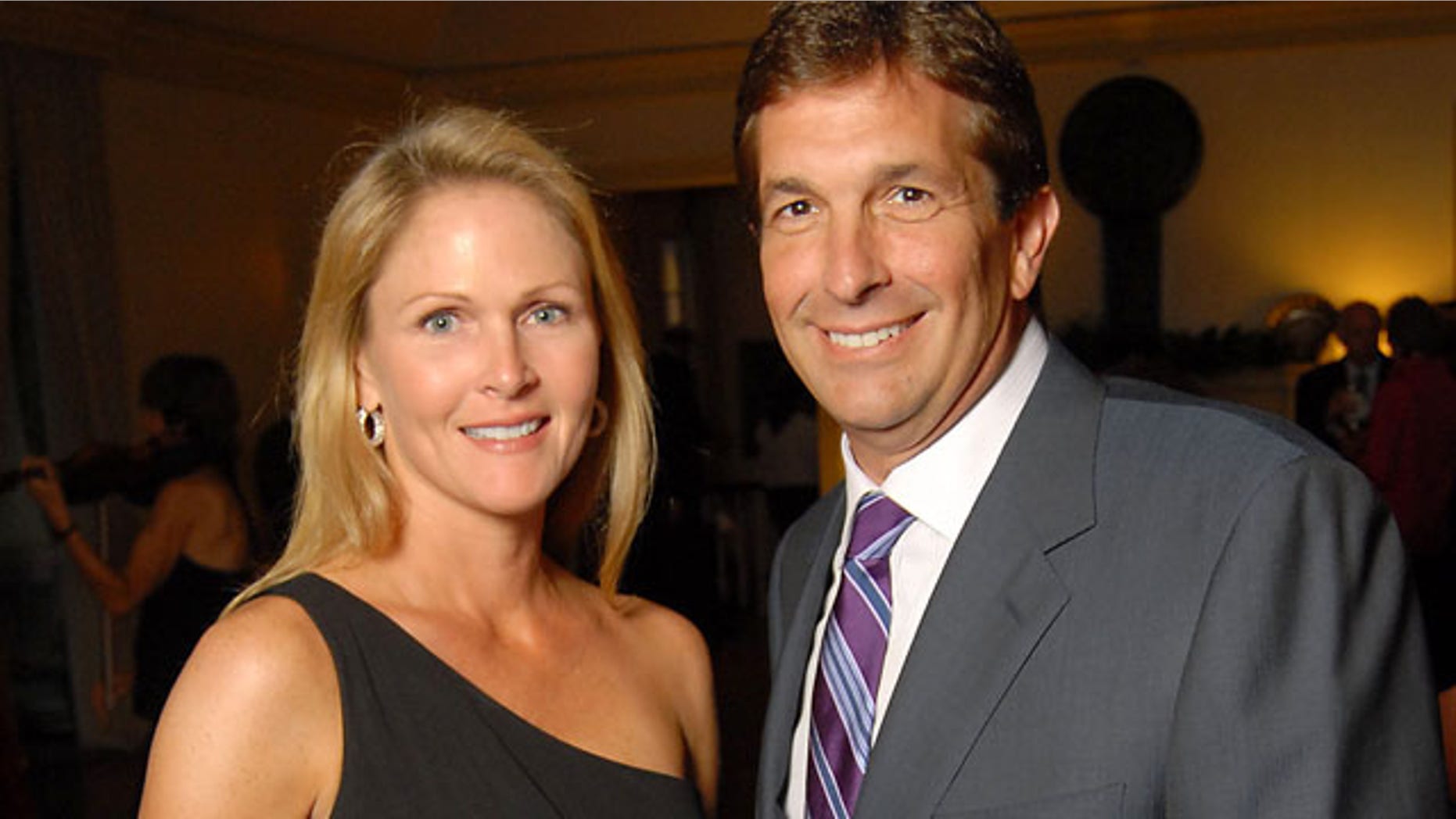 MIAMI – A new hurdle faces a Florida businessman who has taken the unusual legal step of adopting his 42-year-old girlfriend -- a guardian acting for the man's teenage children has filed paperwork asking a judge to throw the adoption out.
The paperwork, filed last week in Miami, said the adoption defrauded the court, blindsided the children's mother and shirked public policy on adoptions, the Palm Beach Post reported Wednesday.
The case has drawn international headlines since court documents emerged which showed that businessman John Goodman, founder of the International Polo Club Palm Beach, legally adopted Heather Laruso Hutchins as his daughter on Oct. 13 in Miami-Dade County.
The unprecedented legal move was exposed in connection with a civil case in which Goodman, from Wellington in Palm Beach County, is being sued for wrongful death over a Feb. 12, 2010 crash that killed 23-year-old Scott Patrick Wilson.
Attorneys for his parents Lili and William Wilson, who launched the civil action, allege the adoption is simply an attempt to shield assets.
The civil trial is set for March 27 and Circuit Judge Glenn Kelley had previously ruled that a trust set up for Goodman's two minor children could not be considered as part of his financial worth if a jury awarded damages to the Wilsons.
Lawyers told the Post they estimate the adoption, which splits in three the trust the children were previously to divide in half, will net Hutchins nearly $9 million and will authorize her to seek up to $5 million in extra cash each year.
Dan Bachi, Goodman's civil attorney, previously said Hutchins' adoption was done to ensure the future stability of his children and family investments and had nothing to do with the pending civil lawsuit.
In the latest twist in the case, Miami attorney Joseph Rebak filed a motion in Miami-Dade court on behalf of Goodman's children's Delaware-based guardian ad litem, Jeffrey Goddess, asking the court to throw out the adoption.
"I have never seen anything like this in my 31, 32 years practicing law," Rebak said Wednesday of the adoption. "Obviously we think it's wrong and we are hoping to have it set aside."
The motion says if Goodman wanted to protect Hutchins and take care of her financially "the obvious solution would be to marry her -- not to make her his child."
Goodman has yet to respond to the motion and no hearing date has been set. He is also due to face a criminal trial on March 6 on charges of DUI manslaughter, vehicular homicide and leaving the scene of a crash.
If found guilty, he could face up to 30 years in prison.