Teen who survived Washington state plane crash released from hospital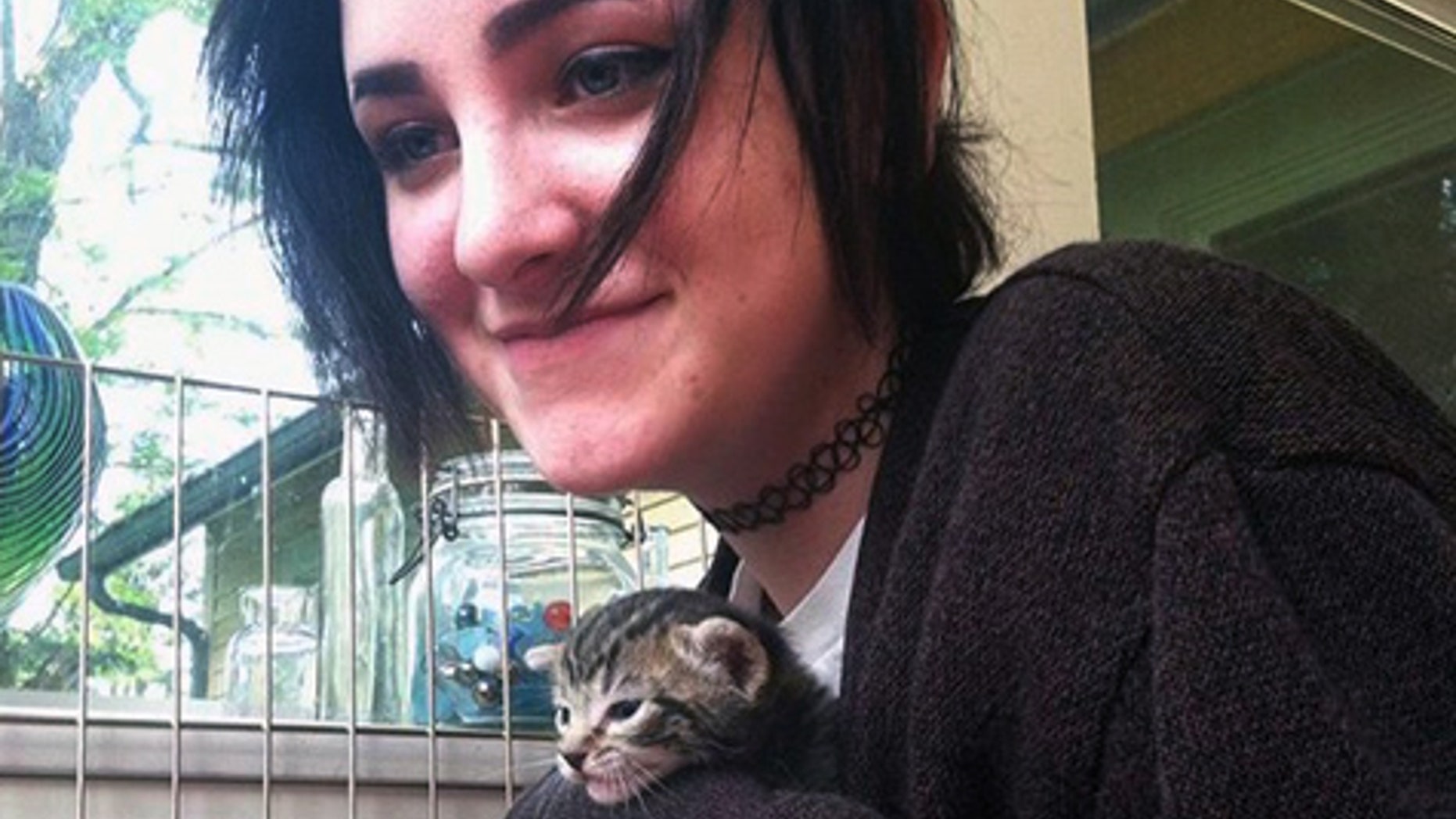 A 16-year-old girl who survived a plane crash believed to have killed her step-grandparents over the weekend was released from a Washington state hospital late Tuesday.
Dr. James Wallace of Three Rivers Hospital in Brewster, Wash. told reporters that Autumn Veatch had been though "quite an ordeal," but was "doing very well." Wallace said the teen had been treated for severe dehydration and exhaustion, as well as minor burns and bruises from the Saturday plane crash.
Meanwhile, authorities continued their search for any sign of the red-and-white Beech 35 aircraft and its two other occupants, 63-year-old Leland Bowman and his 62-year-old wife Sharon. The trio had been scheduled to fly from Kalispell, Mont. to Lynden, Wash. Family members alerted authorities when it failed to arrive as scheduled Saturday evening.
Okanogan County Sheriff Frank Rogers, who interviewed Veatch and provided details of her ordeal to the Associated Press, said that Veatch had told him that the plane it entered a cloud bank. Then the clouds suddenly parted, and from her seat behind the cockpit, Veatch could see a mountain and trees ahead. Leland Bowman, who was piloting the plane, unsuccessfully tried to pull up. The plane struck the trees, plummeted to the ground, then caught fire.
"She tried to do what she could to help her grandparents," Rogers said of Veatch, "but she couldn't because of the fire."
According to authorities, Veatch walked down the slope of the mountain, and followed a creek to a nearby river. She spent Saturday night on a sandbar, where she felt safer. She drank small amounts of the flowing water but worried she might get sick if she drank more.
She followed the river to a trail, and the trail to a highway. Two men driving by stopped and picked her up Monday afternoon, bringing her -- about two full days after the crash -- to the safety of a general store in Mazama, a tiny town in north-central Washington, near the east entrance of North Cascades National Park. There, she called 911.
"So tell me exactly what happened," a dispatcher told the girl, according to a transcript of the call released Tuesday.
"I was riding from Kalispell, Montana, to Bellingham, Washington, and … well, I don't know where, but we crashed and I was the only one that made it out," Autumn said calmly and in a low voice.
"Made it out from the collision?"
"From the plane," she said.
"Or survived?"
"Yeah, the only one that survived."
David Veatch told reporters outside the hospital late Monday that his daughter was exhausted but doing remarkably well. She was able to joke with him about the survival shows they watched together on television, he said.
"She's just an amazing kid," David Veatch said. "There's more to her than she knows."
"It's a miracle, no question about it," Lt. Col. Jeffrey Lustick of the Civil Air Patrol told reporters, saying he has spent 30 years in search and rescue. "Moments of joy like this can be hard to find."
Lustick said even with the clues Veatch provided, finding the wreckage and getting to it remained a daunting challenge -- especially considering that the plane might have broken apart and been hidden under the thick tree canopy.
Autumn Veatch's boyfriend, Newton Goss, said he and his mother were supposed to pick her up from the airport Saturday. He and Autumn were texting back and forth when his final text to her failed to go through, he said.
Goss, 16, showed the texts he received from Veatch during the flight, including one that read, "this is so bumpy and it's making me feel yucky."
Later, he heard about the missing plane and his heart dropped.
"I had all the hope in the world that she was going to make it out fine," he said.
Goss said he has spoken to Autumn several times since her ordeal.
"She wanted McDonald's. How do you go through that situation and just go, `I really want McDonald's right now'?" he said. "She's being really light-hearted like she usually is with me. That's reassuring."
The Associated Press contributed to this report.