Teen suspect arrested in death of 6-year-old Washington girl due in court on Monday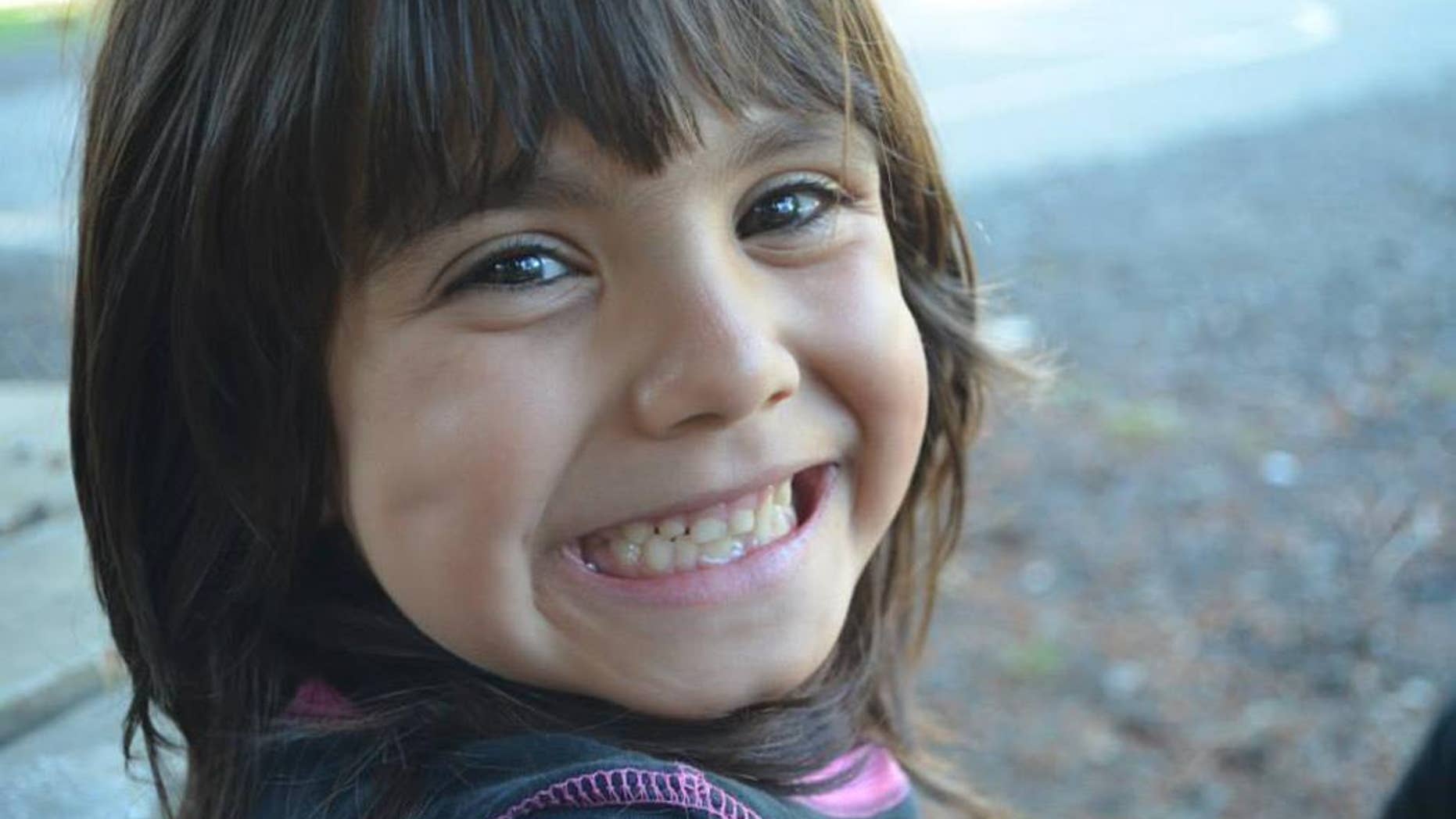 BREMERTON, Wash. – A 17-year-old boy arrested in the death and sexual assault of a 6-year-old Washington state girl is due in court Monday.
Authorities still haven't released the name of the suspect, who was arrested Saturday in the Bremerton-area mobile home park from which Jenise Wright had disappeared a week earlier.
He was booked for investigation of second-degree murder, manslaughter and rape, and was scheduled to make an initial appearance at 3 p.m. in Kitsap County District Court.
Authorities said forensic evidence analyzed by the Washington state crime lab linked him to the crime. Earlier in the week, the sheriff's office collected DNA cheek swabs from dozens of nearby residents.
The Seattle Times reported Sunday that Kitsap County sheriff's detectives seized three vehicles from the suspect's home and completed final interviews of residents at the Steele Creek Mobile Home Park, the community where Wright went missing eight days earlier.
The statements and evidence collected Sunday will help authorities in "trying to put together a composite of the suspect for painting a picture for the court," Kitsap County Sheriff's spokesman Scott Wilson told the Times.
A growing memorial at the entrance to the neighborhood includes silver balloons, stuffed animals, lit candles and flowers.
The FBI's Specialty Search Dogs Unit discovered Jenise's body on Thursday amid thick brush in a nearby wooded area. Volunteer canine search teams had previously reported that their dogs had showed interest in a particular area.
Jenise was last seen when she went to bed on the night of Aug. 2. Her parents waited a day before calling for help because they say the girl had wandered around the Steele Creek Mobile Home Park on her own in the past.
Officials have said that there were no signs of forced entry at Jenise's home and no indication she was taken from her room.
Hundreds of people, including officers from 15 law enforcement agencies, searched for Jenise and went door to door at the mobile home park on the west side of Puget Sound, across from Seattle. They also pulled surveillance video from nearby businesses and checked in with sex offenders in the county.