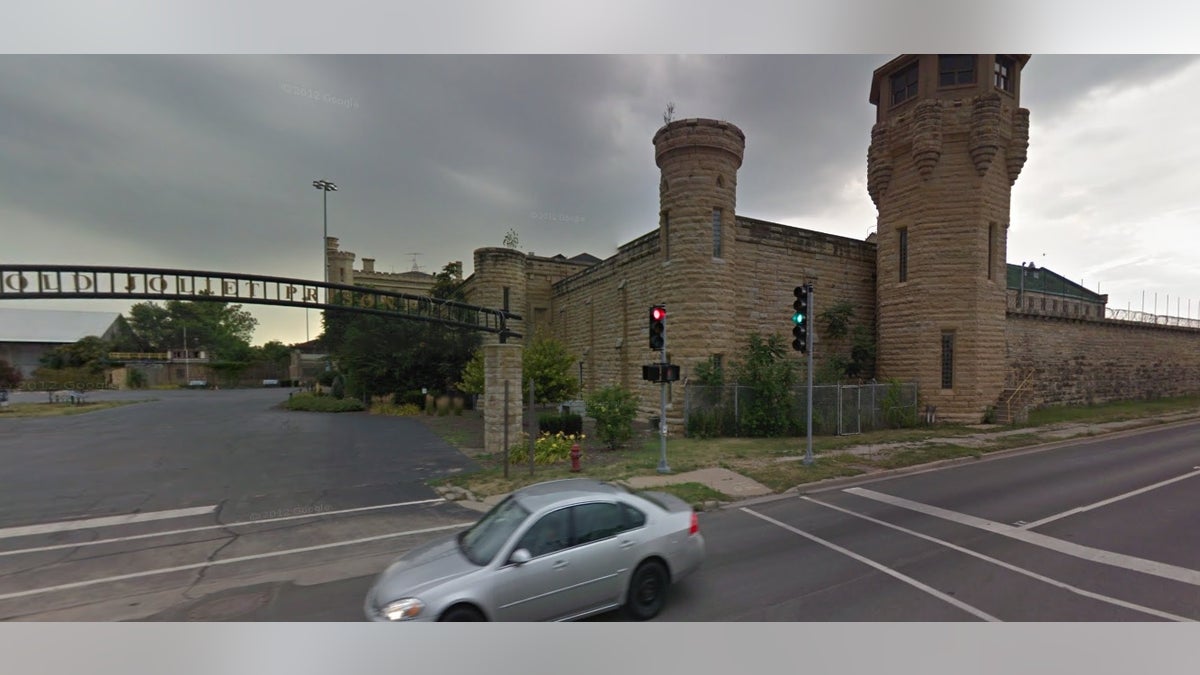 It was a breakout like no other.
An Illinois teenager exploring a shuttered prison in Joliet on Monday with a friend found herself behind bars.
The girl had been exploring the abandoned Joliet Correctional Center, which has been closed since 2002, when she accidentally locked herself in an empty prison cell.
CENTRAL ILLINOIS MAN FILES LAWSUIT OVER FLAG-BURNING ARREST
"One of them went into a cell and shut the door behind her," Joliet Fire Department Battalion Chief Mike Stromberg told Patch.com.
After trying to open the door to no avail, the teens called for help. Instead of calling the police, however, they reached out to the fire department.
ACCUSED TEEN 'DOCTOR' INDICTED ON CHARGES IN VIRGINIA
"They didn't want to get in trouble," he said. "I think they Googled 'Joliet Fire Department' and they ended up talking to one of the secretaries in our office."
After locating the girls, firefighters used a sledgehammer to break down a brick wall to free the girl.
"Her jail time was about 45 minutes," Stromberg told the Herald-News.
Illinois State Police, who did make it to the scene, said the teens would be charged with trespassing.
The Joliet Correction Center ran as a state prison from 1858 to 2002. It was featured in the 1980s film "The Blues Brothers" as well as the location for the first season of FOX's "Prison Break."
Since 2014, the Joliet Area Historical Museum has been trying to establish tourist visits to the prison.