Teen in California gets trapped beneath boulder, arm partially severed, report says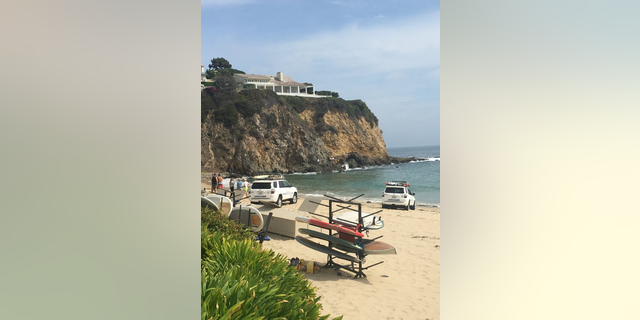 Authorities in California rushed to a teen's aid on Wednesday after the boy was struck by a boulder, resulting in his arm becoming partially detached from his body, a report said.
The Orange County Fire Authority tweeted that remote rescue went to the scene at 3:20 p.m. regarding "a person trapped in Emerald Bay."
HUMPBACK WHALES LUNGE TOWARD CALIFORNIA TOUR BOAT IN SHOCKING VIDEO
The 15-year-old was near the ocean in Laguna Beach, Calif., when he was pinned beneath the large rock, the Fire Authority told KABC.
Fire officials say the individual was "extricated" from the situation and he was brought to UC Irvine Medical Center, KABC reported.
Laguna Beach Police Sgt. Jim Cota tweeted that the boy had sustained "serious injuries" to "one of his arms and leg." According to KABC, his arm was partially severed due to the force of the crash.
CALIFORNIA WOMAN COVERED 'HEAD TO TOE' WITH BEES IN CRITICAL CONDITION AFTER ATTACK
Laguna Beach police tweeted pictures of responders at the scene.
"Rescue at EBay under way for juvie that has arm trapped under a rock. @OCFA_PIO @LagunaBeachFD @OcLifeguards on scene with @LagunaBeachPD," the post read.