Teen girl learning to drive kills 2 men in Pennsylvania parking lot, police say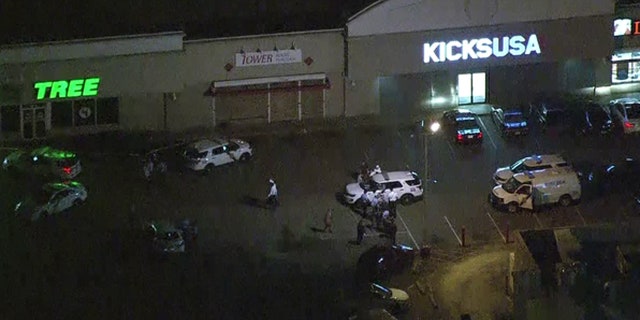 A teenage girl learning to drive in the parking lot of a shopping center in Philadelphia struck and killed two men on Monday, officials said.
Philadelphia Police told FOX29 the crash happened around 9 p.m. at a shopping center in the city's Port Richmond neighborhood.
The teenager was driving with her mother and two others the SUV when she struck the two men outside a Dollar Tree store.
"She was navigating into a parking spot and made a mistake," Philadelphia Police Captain Mark Overswise told WPVI. "The vehicle lunged forward striking two men who were seated at the wall of the Dollar [Tree] store."
OREGON MAN HIGH ON LSD LEADS POLICE ON WILD CHASE THINKING HE'S IN 'GRAND THEFT AUTO,' OFFICIALS SAY
Authorities said a 50-year-old man died at the scene after getting hit by the SUV, and that a second 50-year-old man died after being transported to the hospital.
The crash remains under investigation, and no charges have been filed as of Tuesday afternoon, according to FOX29.