Teen boy in 'extremist Muslim' New Mexico compound says he was being trained for 'jihad': report
A 13-year-old boy on what investigators have described as an extremist Muslim compound in New Mexico said he was being trained to commit "jihad" against people with different beliefs, according to a report Saturday.
The teen told investigators that Siraj Ibn Wahhaj, 40, wanted to "get an army together" and train the group of 11 children for jihad, Reuters reported citing federal court documents.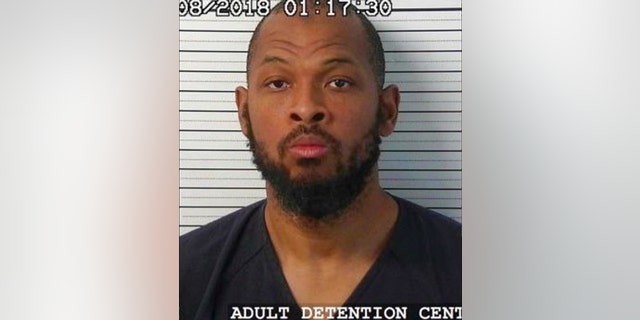 Wahhaj was the father of Abdul-Ghani Wahhaj, the 3-year-old boy whose body turned up in an underground tunnel at the compound and whose disappearance led investigators to the group.
The teen said his mother was dating Wahhaj, and that the man trained him and another teenager on the compound "in firearms and military techniques, including rapid reloads and hand-to-hand combat," according to an affidavit.
Wahhaj — whose father reportedly was linked to the 1993 bombing of the World Trade Center as an unindicted co-conspirator and is an imam at a mosque in New York City — allegedly told the teens that jihad meant they were to kill those who did not believe in Allah.
The teen's mother believed that God had sent her messages, according to the teen, who also said he watched her and Wahhaj perform "exorcism" rituals over the 3-year-old boy. In one of the rituals, the boy reportedly choked and his heart stopped.
INVESTIGATORS RAIDED NEW MEXICO COMPOUND ON TIP FROM TERROR-TIED NEW YORK CITY IMAM, CLERIC CLAIMS
The adults at the compound, including the boy's mother, Jany Leveille, 35, told everyone not to talk about Abdul-Ghani Wahhaj ever being at the compound because they would "all go to jail," the 13-year-old boy also said.
A raid of the compound on Aug. 3 — in search of the 3-year-old's body — showed that 11 children and five adults were living on the premises.
A judge on Wednesday dropped child neglect charges against three of the adults because of a missed deadline on behalf of local prosecutors.
The FBI then on Friday arrested all five of the adults on firearms and conspiracy charges, and the Taos County District Attorney said his office would seek grand jury indictments involving the 3-year-old boy's death.
The five defendants are scheduled to appear in court in Albuquerque on Tuesday.