Teachers return to Pennsylvania school where 22 were stabbed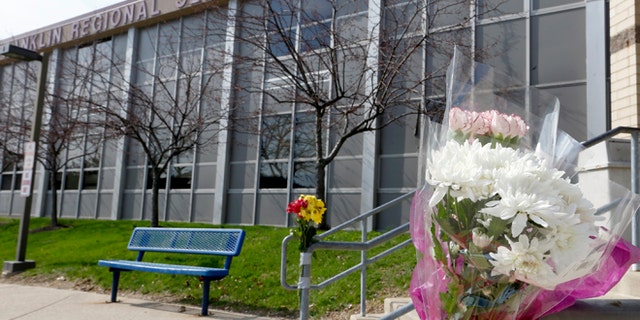 NEWYou can now listen to Fox News articles!
MURRYSVILLE, Pa. – Teachers have returned to a Pittsburgh-area high school where 21 students and a security guard were wounded in a stabbing rampage five days ago.
They attended a counseling session at a church Monday morning before heading over to Franklin Regional High School in Murrysville.
Students will be able to visit the school with their families Tuesday and classes will resume Wednesday, a week after the attack.
Four students remain hospitalized in critical condition.
Authorities say 16-year-old Alex Hribal attacked his fellow students at the school with a pair of kitchen knives. He faces four counts of attempted homicide and 21 counts of aggravated assault.
A motive for the attack remains unknown. The boy's lawyer is seeking to have him undergo a psychiatric evaluation.