Teacher told black student he'd be 'lynched by angry mob,' parent says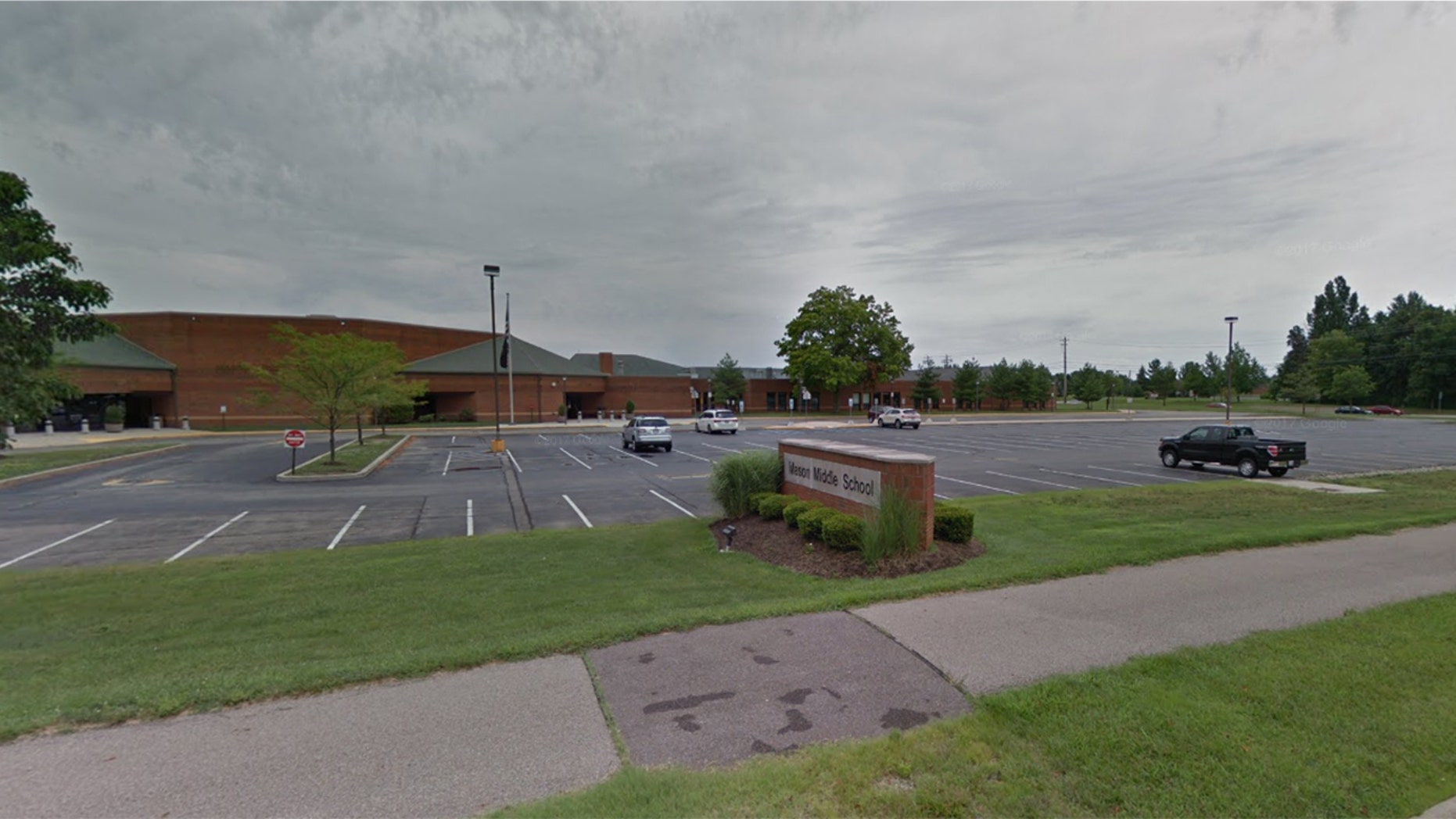 A 13-year-old black student at an Ohio middle school was reportedly told by his white teacher that he would be lynched by his friends if he didn't get back to work, his mother said.
Tanisha Agee-Bell, of Mason, said her son's social studies teacher, Renee Thole, made the comment to her son in December during class.
"[My son told us] his teacher had told him that if he didn't get back on task, that his friends were going to lynch him, and we thought he must have misunderstood," Agee-Bell told FOX 19.
She sought clarification from Thole – and couldn't believe the response.
According to the mother, Thole told her that she told Nathan that "if he didn't get back on task, his friend were going to form an angry mob and lynch him."
"I was just taken aback because I said, 'what you said is actually worse than what he said you said,'" she told the news station. "He had told her, 'that's racist.'"
Agee-Bell acknowledges that her son may have been distracted or talking too much in class, however believes Thole crossed a line with reference to darker times among the black community in the United States.
More than 3,440 African-Americans were lynched in the United States between 1882 and the height of the civil rights movement nearly a century later, according to the NAACP's website.
"The hardest part is that even though he knows he did nothing wrong, he still is punished because he lost opportunity with his friends," she said.
Nathan has been removed from Thole's classroom.
Thole has reportedly apologized to the class for offending Nathan, however the spokesman with school district declined to say whether she had been disciplined.
"We have seen an uptick in the number of racially and culturally insensitive comments in our schools and community. Sometimes these are said out of genuine ignorance. For example, some students contend that they are not being offensive if they say n***a vs. the n-word," the district said in a statement to FOX 19. "As a district, we want to be very clear. We are not OK normalizing racial slurs. Anyone who does so faces disciplinary action."
District officials acknowledged that more needs to be done and praised Nathan for being "brave enough to confront his teacher when the incident happened."
"Our district will continue to invest in training and resources on culturally proficient practices for administrators, educators and classified staff members that lift up our district's values," the statement concluded.
Agee-Bell, who is a member of the district's diversity council, said she believes Thole should at least be removed from her classroom.
"I don't know if she's racist, but I know that what she said is racist," she said. "I want the district to take ownership of this and to work to make the environment better for all students. They said they want to have a safe nurturing environment for all students. My son doesn't feel safe, and that's not OK."
The news of the incident at the Mason Middle School comes at the same time a recreation basketball team in nearby Kings – about a mile east – was dismissed from the league for wearing racist and derogatory jerseys.
The team, made up of high school-aged students, showed up for a regular game this week as part of the Cincinnati Premier Youth Basketball League wearing jerseys that read "Wet Dream Team" in the front.
In place of the players' real names, at least three jerseys had terms like "Knee Grow" and "Coon."