Teacher taped shut mouth of Michigan student with cerebral palsy, lawsuit alleges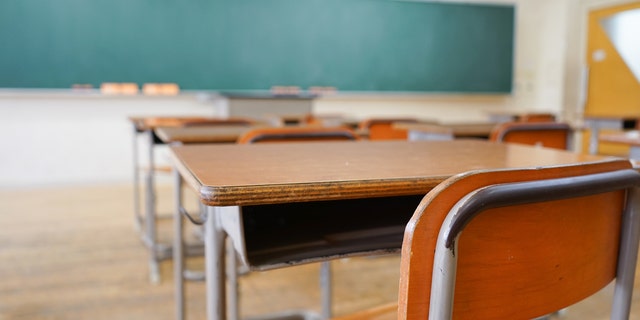 The family of a woman with cerebral palsy is reportedly suing her former school district, alleging years of unacknowledged physical and emotional abuse.
Rosa Smith, now 26 years old, allegedly suffered "repetitive instances of abuse" while she attended school in the Washtenaw Intermediate School District in Ann Arbor, Mich., WFXG reported.
The lawsuit reportedly names the district, the school's principal, a teacher and two teacher's aides as defendants and claims that instances of abuse date back as far as 2004.
CHILD WITH CEREBRAL PALSY REPORTEDLY FACES DEPORTATION AFTER SURGERY
Specific occasions included slapping Smith's face, locking her in a bathroom and spilling hot coffee all over her lap, WFXG reported.
As recently as March 2016, the lawsuit also alleges that Smith's teacher, Nesa Johnson, covered the student's mouth with tape because she was "making noises."
Cerebral palsy reportedly makes it extremely difficult for Smith to move and communicate well.
"These weren't accidents, and there was abuse going on," Jonathan Marko, the family's attorney, said. "They blamed Rosa for scalding hot coffee being poured on her. They blamed Rosa for coming home with bruises on her. They even blamed Rosa for being too loud, and that's why they had to gag and bound her."
COUNTY CLEARED IN LAWSUIT OVER JUROR, 84, WHO FROZE TO DEATH
The family said they are filing the lawsuit to ensure that no other student ever receives the same type of treatment as their daughter, WFXG reported.
"Had [the school] fulfilled their legal duty 10 years ago, it could have prevented a lot of the torture that Rosa underwent," the family's attorney said.
The school involved has reportedly taken action in regards to the situation and said, "As to the subject of this lawsuit, the family did not report this, or any other complaint to the district until nearly a year after it occurred.
"We take the health, safety, and education of all of our students very seriously."