Teacher mom, 31, arrives in court with her husband to face charges she had 'sex in her car' with teen boy student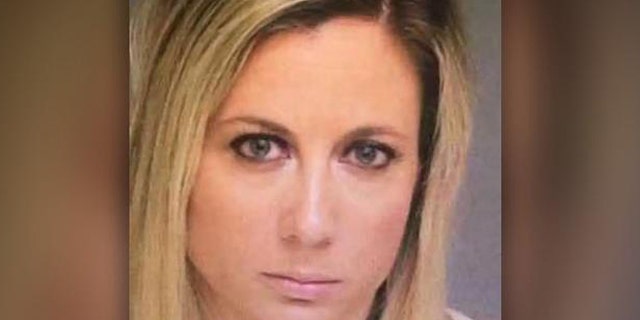 A 31-year-old mother and former Connecticut high school teacher was arraigned with her husband standing by her side on charges that she sexually assaulted a special education male student.
Laura Ramos, who is charged with second-degree sexual assault, admitted having sex with an 18-year-old student "a handful of times" from December 2016 until April 2017, according to a video statement from police officials.
Ramos later left the courthouse Tuesday with her husband.
"She is presumed innocent and we look forward to proceeding on this matter," said her lawyer Edward Gavin, according to the New Haven Register.
Ramos, who has been teaching special education at the high school, resigned following her arrest.
On June 9, officers were called to Central High School for a complaint of a sex assault; the school's principal told officers that a teacher reported that one of his students told him Ramos had been having sex with one of her students from the special education program, according to the Register.
Police said the student witness told them Ramos had been texting him for some time, often relating her personal problems and complained that "her guy" didn't want to have sex with her anymore.
The student witness said he believed the "her guy" Ramos was referring to was another male student who he often saw with the teacher, "making eyes at each other like flirting," police said.
Click here for more from the New Haven Register.