Teacher arrested after texting threat of mass shooting at Las Vegas concert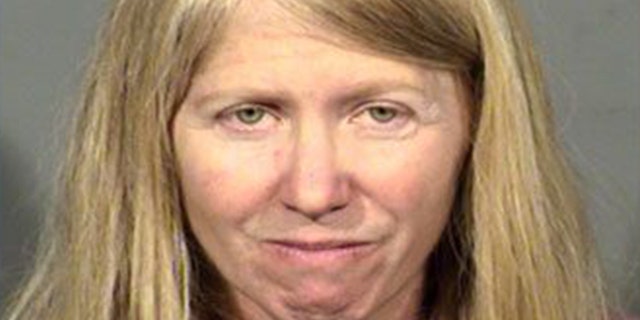 NEWYou can now listen to Fox News articles!
A Las Vegas teacher was arrested this month on terrorist threat charges after she sent texts saying she was forming a plan to shoot up a concert and wanted to empower women to be serial killers.
Leslie McGourty, 48, was exchanging texts with a friend May 16 when she made a threat to "poke a lot of holes in a lot of people" and kill herself, the Las Vegas Review-Journal reported, citing her arrest report.
The friend took the texts to cops and McGourty was arrested later that day as she was teaching a physics class at Bonanza High School, the paper reported.
She was accused of targeting a May 19 concert at a downtown bar.
In the texts, McGourty romanticized "being remembered" and said she hoped to start another #MeToo movement "but this time in which women feel empowered enough to become serial killers," the paper reported.
"A perfect plan with my favorite song surrounded by a bunch of f----- up misfits like I am," she said in one of the texts, according to the paper. "Imagine knowing exactly the moment that you're going to die. I know exactly that your favorite song will be playing. By your favorite band. It's just too perfect."
The arrest report says McGourty offered little reaction when detectives read her the texts.
It also says McGourty admitted to police that she had planned to attend a downtown concert, but that she "often has those types of conversations" with her friend.
She was assigned to home after being released on bail, the paper reported.
KTNV-TV reported that the text exchange between McGourty and her friend included a reference to Stephen Paddock the gunman who killed 58 people attending a country music festival on the Las Vegas Strip.