Taxi strikes, injures 8 pedestrians at Chicago's Navy Pier: reports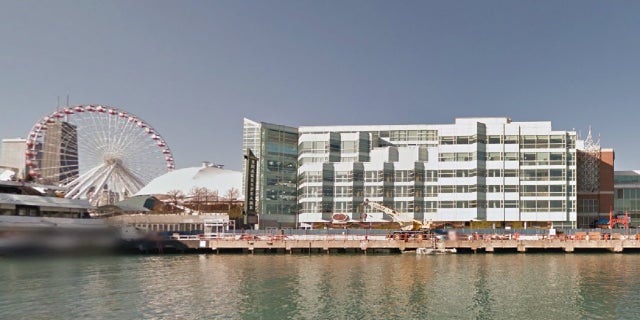 NEWYou can now listen to Fox News articles!
A taxi cab struck eight pedestrians on a sidewalk near Chicago's Navy Pier after crashing with an SUV on Saturday, reports said.
The pedestrians suffered minor injuries, Chicago police said, while fire officials said earlier that the victims were in "serious-to-critical condition," according to the Chicago Sun-Times Media Wire.
Police said the crash was unintentional, the Sun-Times reported.
"We all heard a bang and then we turned around," Jesse "The Waterman" Ramirez told the Chicago Tribune.
He said the wreck occured "right in front of him," where he saw the taxi "barrelling" through the intersection, and then "plowing" into the dark blue SUV, according to the paper.
"We looked up, devastation."
"We looked up, devastation," Ramirez said. "And we almost died. He almost killed us."
The collision happened at around 4:30 p.m. local time, police said.
The taxi cab driver was also injured, a spokeswoman for Taxi Town Inc. told the Tribune.