Tank failures in Harvey reveal vulnerabilities in storm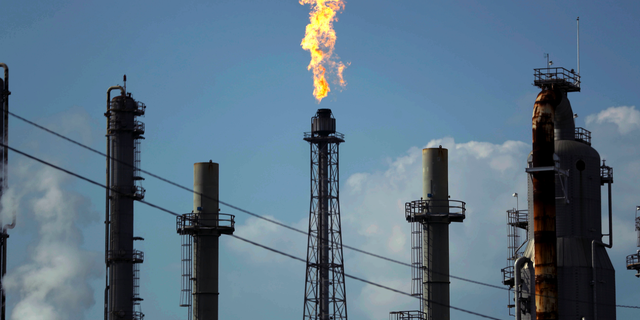 More than two dozen storage tanks holding crude oil, gasoline and other contaminants failed when Harvey slammed into the Texas coast, spilling at least 145,000 gallons (548,868 liters) of fuel and spewing toxic pollutants into the air.
The tank failures follow years of warnings that the Houston area's petrochemical industry was ill-prepared for a major storm. The Associated Press identified the spills by analyzing pollution reports submitted to state and federal agencies.
The massive tanks are prone to float and break during floods. Harvey's unprecedented rainfall revealed a new vulnerability when the roofs of some storage tanks sank under the weight of so much water.
More of the massive tanks could be tested in coming days as Hurricane Irma bears down on Florida, which has numerous petroleum storage terminals along its coast.