Table, Wine Turn Up On Now-Famous Miami Sandbar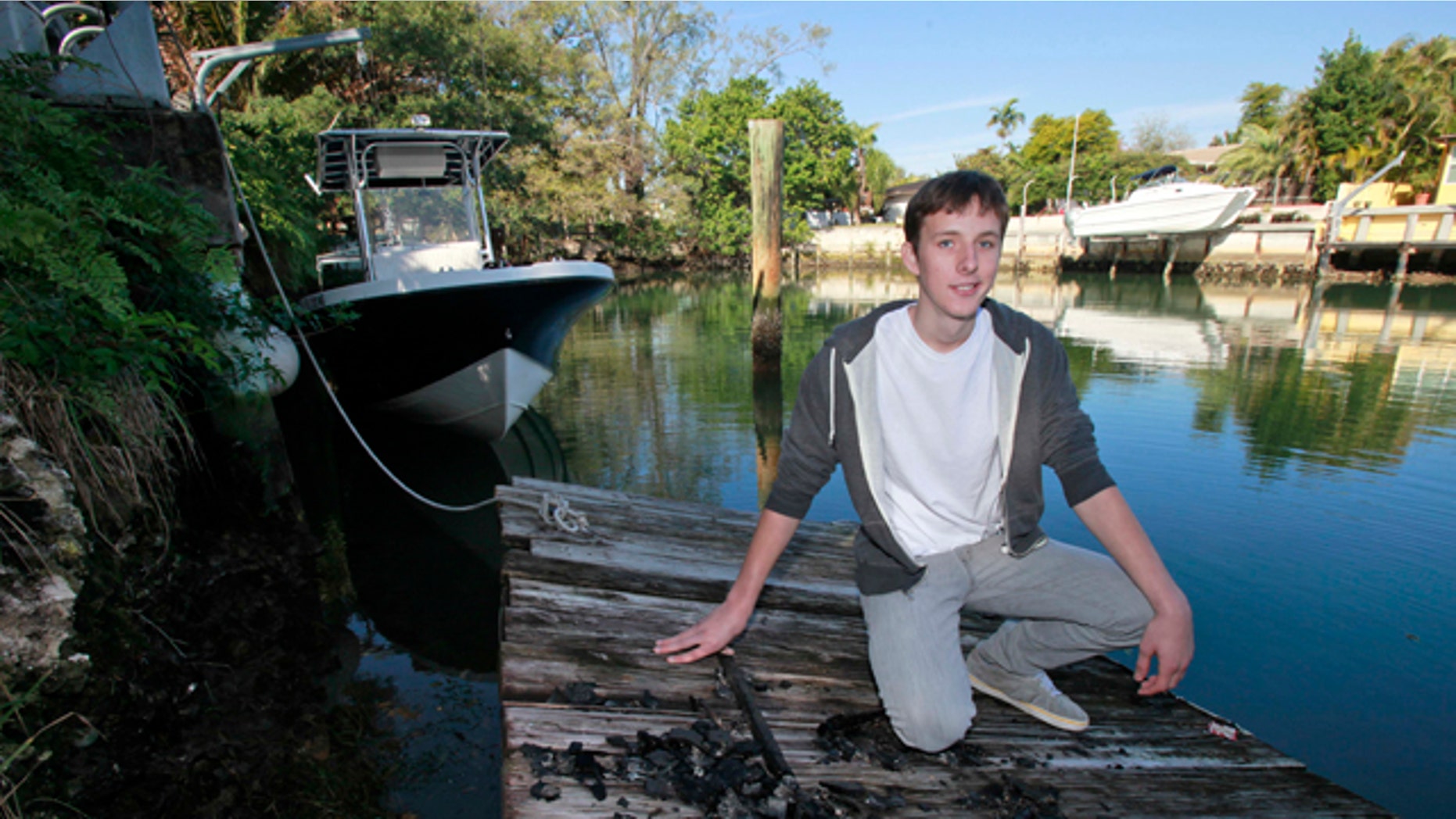 MIAMI – Throw in a few waiters and you may have an illegal outdoor restaurant.
A day after a baby grand piano was removed from a sandbar in Miami, authorities discovered that another prankster set up a table adorned with place settings, a bottle of wine and a chef statue on the same strip of sand.
Authorities quickly removed the arrangement due to the threat of copycats.
The recent pranks has environmental officials concerned that the sandbar in Biscayne Bay may become a target for more illegal activity, reported the Associated Press.
The Florida Fish and Wildlife Conservation Commission said anyone caught leaving items on the sandbar a few hundred yards from shore will be arrested.
Nicholas Harrington, 16, an art student, had admitted that he put the piano on the sandbar in early January. He said it was part of an art project.
State wildlife officials served the Harringtons with orders to remove the piano within 24 hours or face a fine.
But Carl Bentulan got there first.
Bentulan, a day trader and musician from Palmetto Bay, was convinced by his 10-year-old son to rescue the abandoned piano.
``Every morning, he'd get up and read the paper to see if it was still there,'' Bentulan told the Miami Herald. ``I finally said, `OK, let's give it a try.' ''
A towing team removed the piano on Thursday.
Bentulan told The Miami Herald he plans to put the piano in his living room, saying his son insisted the piano needed a home.
It was unclear if the Harringtons will seek custody. But towing company owner Lynn Mitchell says maritime law gives possession to whoever pays to salvage something abandoned at sea, reported the Herald.
With the Associated Press