SWAT team rescues 11 kids, woman held hostage in hotel outside Atlanta
A Georgia SWAT team rescued a woman and 11 children from a hotel room where a man with a knife held them hostage.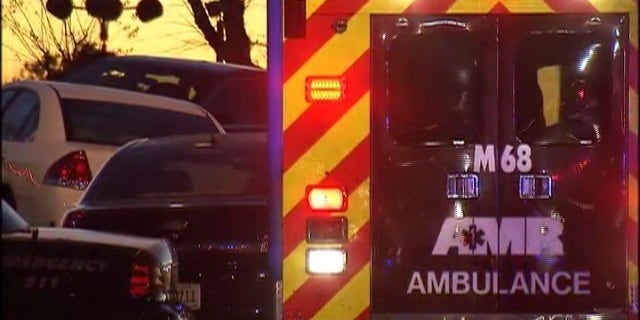 The man, later identified by police as 36-year-old Korrie Thomas, stabbed himself in the neck, critically injuring himself as authorities stormed into the room, according to FOX5. Thomas is facing charges of false imprisonment and obstruction, police said.
The children, aged 3 months to 17 years old, and the woman were safe, WSB-TV reports.
Thomas' relationship to the woman and children was not yet clear. It's also not known if the woman is the mother of any of the children. Investigators said they believe all the children are related but they did not know how.

The situation began around 2 a.m. Tuesday at the Rite4Us Inn & Suites hotel near the Decatur area, about 10 miles southeast of downtown Atlanta, DeKalb County Police Major Tonya Dedrick told CBS46.
The woman called 911 after a domestic dispute with Thomas, and when authorities arrived, Thomas refused to open the door, police told FOX5.
A SWAT team was then called, and the unit surrounded the hotel. The standoff lasted about five hours.
The Associated Press contributed to this report.