Suspects serviced Detroit gas station customers after murder, police say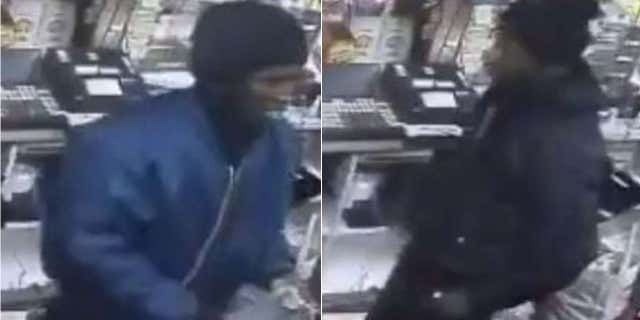 Detroit police said Thursday two suspects wanted for the murder of a gas station attendant continued on as if they were working there before torching the store earlier this month.
Video surveillance captured the two men behind the counter of the store, according to Fox 2 Detroit. Police said the suspects killed the attendant and then tucked him away underneath the counter.
Police said the suspects also serviced customers and pretended like nothing happened.
"It appears that...there was some type of smirk. Some type of joke. There was joking around after the victim was shot," Detroit police Cmdr. Marlon Wilson said. "Those two individuals were very brazen. Very violent. So we need to do everything we can to get them off the streets."
Police said the suspects robbed the store before setting it ablaze.
The two men came to sell the man a television and the victim let the men behind the class counter, police said. When the victim turned his back, he was shot.
Police haven't identified the suspects, but said they are considered armed and dangerous.
Anyone with information is urged to call Detroit police homicide detectives at 313-596-2260.
Click for more from Fox 2 Detroit.