Suspect's hand cut off with machete during home invasion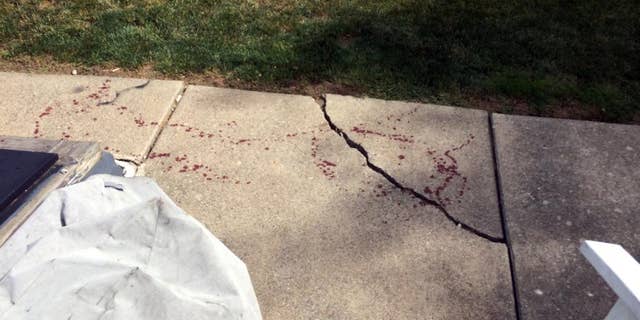 NEWYou can now listen to Fox News articles!
NORTHAMPTON, Pa. – A Pennsylvania man says his son defended himself with a machete during a home invasion and used it to cut off one suspect's hand.
Police didn't immediately identify the two home invasion suspects who are in custody. They say the man who lost his hand was brought to a hospital early Sunday by car.
Northampton police Chief Ronald Morey says the man entered an apartment late Saturday where 28-year-old Troy Imbody lived. Imbody's father, Robert, tells reporters that three men came in to "rough up" his son.
Troy Imbody hasn't been charged as police continue to investigate. A sign since posted on Imbody's door says, "Come with two, leave with one" and "Beware of Troy."