Suspected Phoenix serial killer pleads not guilty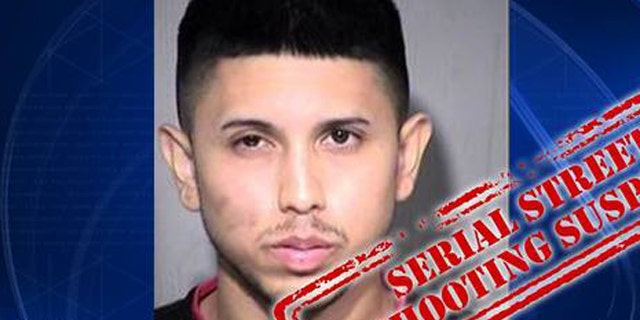 A man accused of carrying out serial killings in Phoenix pleaded not guilty to nine murder charges.
Twenty-three-year-old Aaron Juan Saucedo was indicted last week for fatally shooting nine people and wounding two others during a nearly one-year period that ended in July 2016.
Saucedo was not in court on Thursday when his not guilty plea was entered.
Police have previously said that Saucedo left behind bullet casings at each crime that authorities tested and linked him to the shootings.
INDIANA NEIGHBORS SETTLE ARGUMENT WITH SHOUTOUT OVER FENCE
Saucedo proclaimed during a court hearing in May that he was innocent.
The attacks terrified people living in the Maryvale neighborhood of Phoenix, a mostly Latino community where all but two of the killings occurred. Residents stayed indoors at night amid the height of fear over the killings last summer.