Suspect tried to drown dog, fought with officer before being shot, cops say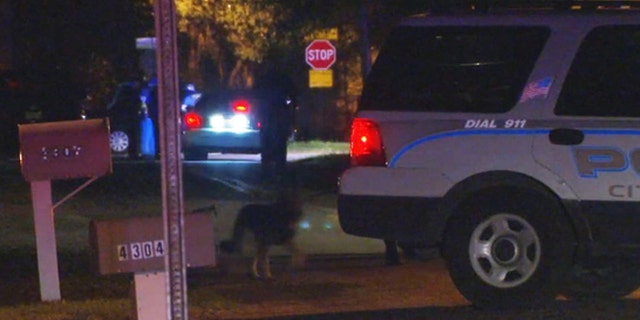 A suspected car thief who allegedly tried to drown a police dog and fight with an officer was shot by Tampa cops on Monday morning, FOX13 reported.
Officers captured two other suspects and a fourth ran into a wooded area and was taken into custody several hours later.
Police say the incident began around 2:30 a.m. when an officer spotted a stolen SUV. A helicopter assisted officers on the ground in pursuit of the suspects. The SUV stopped behind a church and the suspects ran into a swampy, wooded area.
Two men were quickly captured. But officers and police dogs followed the other two into the woods.
One of the suspects was standing in chest-high water when he grabbed a dog and tried to force it under water, cops said according to the Tampa Bay Times. An officer followed the dog in trying to apprehend the suspect, who also fought with that officer. The officer then shot the suspect.
The suspect was rushed to the hospital and was said to be alive at the time of the transport, FOX13 reported.
The officer and dog were not injured.
The fourth suspect was located around 6:30 a.m., when cops spotted her in the same swampy area, according to FOX13.
The suspects were all "fairly young," police spokesman Steve Hegarty told the Times. One of the four was bitten by a police dog, though its unclear which suspect.
The Associated Press contributed to this report.