Suspect sought after three adults shot dead at Minneapolis day care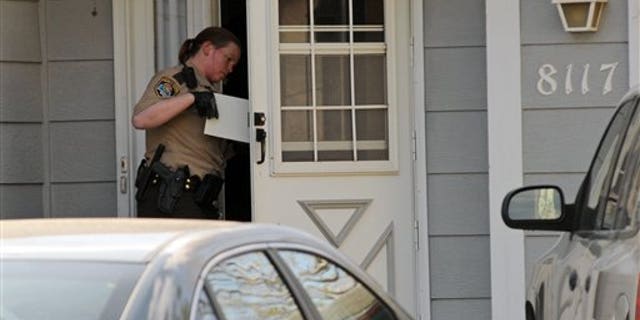 Three adults were shot and killed Monday at an in-home day care in a suburb northwest of Minneapolis, prompting a lockdown at a nearby college.
Authorities were called to a home in the Brooklyn Park area of the city at around 6:30 a.m. local time after a report of suspicious activity near the address, Fox affiliate KMSP-TV reported.
The three bodies were discovered at an in-home day care. Inspector Todd Milburn said no one else was injured, but wouldn't say whether any children were present during the attack.
Neighbors of the Brooklyn Park day care center said police told them to stay home because a gunman was on the loose. Milburn says the suspect fled on a bicycle.
Police Inspector Todd Milburn said in a statement the case is being investigated as a homicide. No arrests have been made.
Records kept by the state Department of Human Services show the residential child care center was licensed for up to 12 children. The license holder, Delois Brown, was working under a license that would expire in February 2013. There were no indications of adverse rulings affecting the day care nor any special restrictions.
Brown's business is called Visions and Butterflies Child Care, according to her LinkedIn profile.
Officials locked down the nearby Hennepin Technical College after police said there had been a shooting. Students were allowed to leave a few hours after the shooting, although the campus remained closed.
Spokeswoman Annette Roth estimated that fewer than 100 students remained inside the college's single building, down from the several thousand that would usually be there on a Monday.
The Associated Press contributed to this report.
Click for more on this story from MyFoxTwinCities.com