Suspect in Wisconsin spa shooting found dead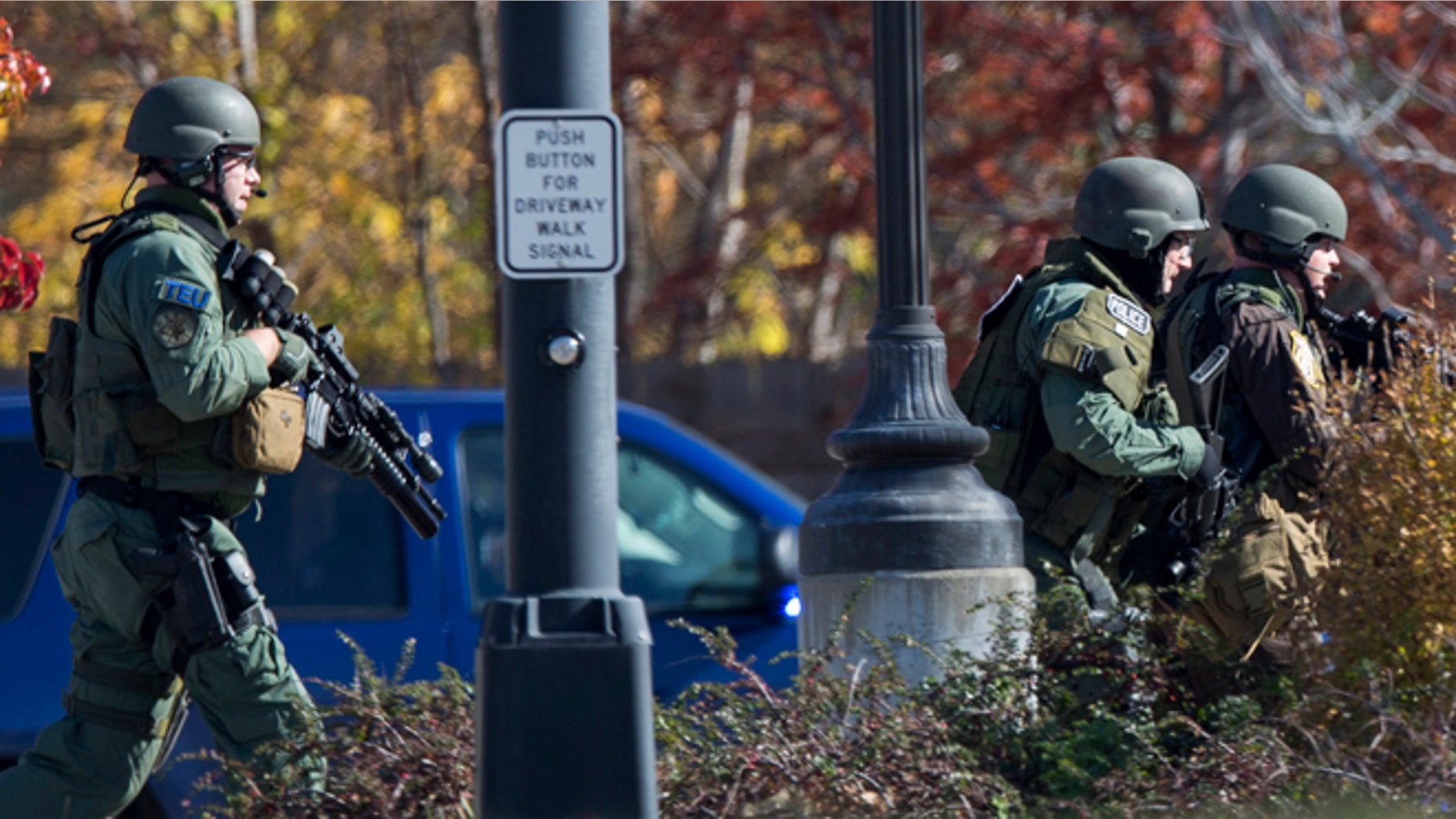 Police have confirmed to Fox News that the man suspected of killing three and wounding four in a shooting at a spa in suburban Milwaukee has been found dead from a self-inflicted gunshot wound.
Brookfield police identified 45-year-old Radcliffe Franklin Haughton, of Brown Deer, as the suspect on Sunday afternoon.
Haughton is reportedly the estranged husband of one of the hair stylists who works at the spa, Fox 6 Now reports. Online court records showed a temporary restraining order was issued against Haughton in Milwaukee County Circuit Court on Oct. 8 because of a domestic abuse complaint.
Brookfield Police Chief Dan Tushaus says the shooting happened about 11 a.m. at the Azana Day Spa across the street from the Brookfield Square Mall in Milwaukee. He says an improved explosive device has been found at the spa and a bomb squad is investigating.
A spokeswoman for a local hospital has said four people were being treated there, none in critical condition.
The mall, a country club adjacent to the spa, a nearby hospital and other buildings were locked down as police searched for Haugthon Sunday afternoon, local media reported.
Spokesmen for the FBI and Bureau of Alcohol, Tobacco, Firearms and Explosives said their agencies also had agents participating in the investigation.
Milwaukee FBI spokesman Leonard Peace said his agency sent a SWAT team and hostage negotiators, among others.
Radcliffe Haughton Sr., of Florida, told The Associated Press by telephone that he last spoke to his son a few days ago.
He says he had no indication anything was wrong, but added that if he could talk to his son at the time, he would tell him: "Please just turn yourself in or contact me."
The spa shooting was the second mass shooting in Wisconsin this year. Wade Michael Page, a 40-year-old Army veteran and white supremacist, killed six people and injured three others before fatally shooting himself Aug. 5 at a Sikh temple south of Milwaukee.
The shooting at the mall took place less than a mile from where seven people were killed and four wounded on March 12, 2005, when a gunman opened fire at a Living Church of God service held at a hotel.
Click for more from Fox6now.com.
The Associated Press contributed to this report.