Suspect in New York Pharmacy Massacre Called for Jury Duty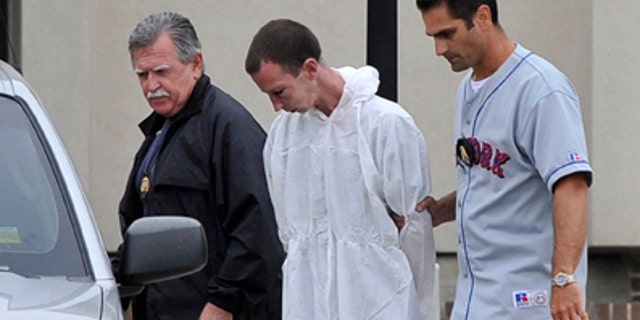 NEWYou can now listen to Fox News articles!
RIVERHEAD, N.Y. – A New Yorker facing first-degree murder charges in the shooting of four people at a Long Island pharmacy has been excused from jury duty.
David Laffer wrote to the Suffolk County Commissioner of Jurors that he can't comply with a recent jury notice. He is currently being held without bail, charged with killing two pharmacy workers and two customers during a holdup last month for painkillers. He has pleaded not guilty.
In a brief letter, Laffer explains: "I simply wished to relay this to you, so that I do not get into any further legal troubles."
Commissioner of Jurors Michael O'Donohoe tells Newsday authorities will honor the request for a postponement.
O'Donohoe says if Laffer were out on bail, he would be eligible to serve on a jury.