Suspect in Iowa store slayings to face 2 trials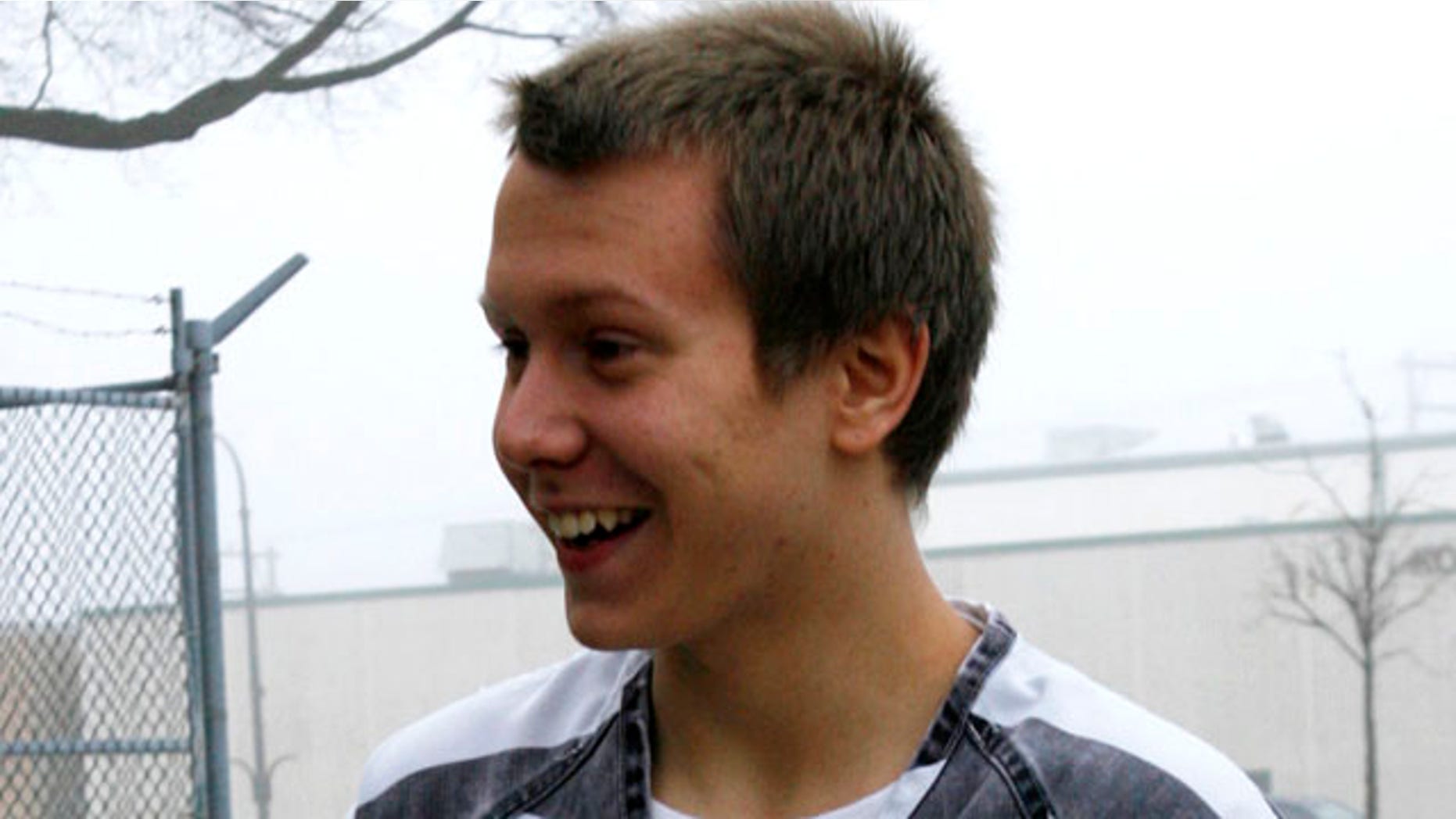 DES MOINES, Iowa – A Minnesota teenager accused of killing two clerks at different convenience stores in northern Iowa will face two separate trials, prosecutors said Wednesday.
Michael Richard Swanson, 17, of St. Louis Park, Minn., is charged with first-degree murder and first-degree robbery in both Kossuth and Humboldt counties. He's accused of walking into a gas station in Algona Monday night and shooting Vicky Bowman-Hall, 47, who died at a local hospital. Prosecutors said he then drove to Humboldt, about 30 miles south of Algona, and shot and killed 61-year-old Sheila Myers at another store.
Swanson is being held in the Kossuth County jail on $1 million cash bond. A preliminary hearing in Kossuth County is scheduled for Nov. 29.
Kossuth County Attorney Todd Holmes said the cases will be tried separately because the shootings occurred in different jurisdictions.
"A lot of the preliminary work will be done in conjunction with one another but the trials will have to be separate," Holmes said.
Charles Kenville, the state public defender appointed to represent Swanson, declined comment.
Julia Krug, Bowman-Hall's 24-year-old daughter, said her mother worked 60 hours or more a week to support the family. She said her family struggled and that she and some of her 10 siblings were placed in foster care for a time.
"When she got her life back on track she pulled the family back together," Krug said of her mother.
Mandy Myers, 30, whose mother was shot and killed at the Humboldt store, called her mother a "true angel."
"She was always putting us first," Myers said of her mother. "She saved every penny she had so we could go on vacation every year. Even pennies she found on the floor she saved so we could go on vacation and have some fun."
Autopsies were being conducted late Wednesday, said Courtney Greene, a spokeswoman for the Iowa Department of Public Safety.
Swanson has had several scrapes with the law, according to Minnesota court and police records.
He pleaded guilty in July to a felony count of stealing a car from his neighborhood and then crashing it into a parked Cadillac Escalade, records show.
He ran from the scene, and police found him hiding behind a parked vehicle, drunk. According to the criminal complaint, Swanson gave police a fake name and birthday, and later vomited in the back seat of the patrol car, telling the officers he had consumed "a lot of vodka."
Swanson frequently disobeyed his household rules and acted out in the home, putting himself and those around him at risk of harm, the records state.
According to police logs, officers were called to Swanson's home at least 10 times since 2006 on reports of assaults, threats, weapons violence and theft. The logs don't say who the subject of the calls were and details weren't available because the calls involved a juvenile.
Swanson was released from a juvenile rehabilitation center on Nov. 3. A warrant issued for his arrest shows his family told police he left the family home on Sunday night and took his mother's debit card and her Jeep Grand Cherokee without her permission.
The family told police they believed he went to their cabin in the northern Minnesota community of Bigfork, where he broke in and took weapons, including a rifle, the warrant states. It says Swanson was in violation of his probation for the car theft and warned authorities he might be armed.
There was no answer at his parents' home in St. Louis Park when a reporter knocked on the door Wednesday morning.
Kossuth County Sheriff Steve Kollasch said Swanson, who was smiling as he was led into the courthouse Tuesday for his initial appearance, has been quiet since he was booked into jail.
"He has said very little," Kollasch said. "I don't know why he was smiling, or what he has to smile about. It's disappointing to me. I see no signs of remorse and I don't know why."
___
Forliti reported from St. Louis Park, Minn.
(This version corrects the spelling of Bigfork.)